Ereaders
Schools Test E-Reader Devices With Dyslexic Students. UserID: iCustID: IsLogged: false IsSiteLicense: false UserType: anonymous DisplayName: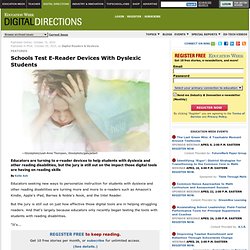 Kindle in Australia: Which Books Are Available? | Kindle Alternatives. Amazon's Kindle e-book reader.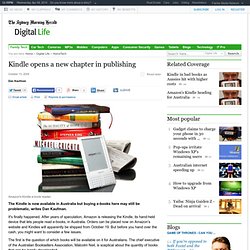 The Kindle is now available in Australia but buying e-books here may still be problematic, writes Dan Kaufman. It's finally happened. After years of speculation, Amazon is releasing the Kindle, its hand-held device that lets people read e-books, in Australia. School Libraries Struggle with E-Book Loans. Digital Tools Paul Stainthorp Just as many predicted, sales figures show that more people are opting to buy e-books rather than printed copies.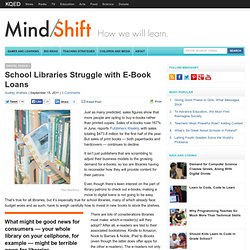 Sales of e-books rose 167% in June, reports Publishers Weekly, with sales totaling $473.8 million for the first half of the year.
---