ToDoLists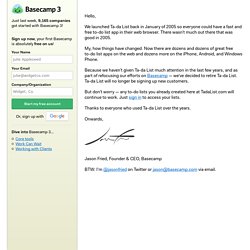 Hello, We launched Ta-da List back in January of 2005 so everyone could have a fast and free to-do list app in their web browser.
Doomi. A to do list application.
The Hit List helps you manage the daily chaos of your modern life. It's easy to learn — it's as easy as making lists. And it's powerful enough to let you plan, then forget, then act when the time is right.