eLearning
Didacta - Die Bildungsmesse: Auf einen Blick. Die didacta – die Bildungsmesse findet zum achten Mal auf dem Gelände der Messe Stuttgart statt.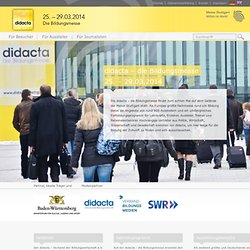 Als Europas größte Fachmesse rund um Bildung bietet sie Angebote von rund 900 Ausstellern und ein umfangreiches Fortbildungsprogramm für Lehrkräfte, Erzieher, Ausbilder, Trainer und Personalentwickler. Hochrangige Vertreter aus Politik, Wirtschaft, Wissenschaft und Gesellschaft kommen zur didacta, um hier Wege für die Bildung der Zukunft zu finden und sich auszutauschen. I-Society 2011. International Conference on Information Society. E-learning Conferences Worldwide Upcoming events in internet-bas.
OnlineEduca. ICBL - International Conference on Interactive Computer aided Bl. IADIS Mobile Learning 2010. IADIS Multi Conference on Computer Science and Information Syste. IMCL - Interactive Mobile And Computer Aided Learning. UOC UNESCO Chair in e-Learning. ICL - Interactive Computer Aided Learning. EDEN Website. The EDEN Executive Committee assigned Dr.
Ulrich Bernath as Chief Editor of the European Journal of Open, Distance and E-Learning – EURODL. Dr Bernath gives an insight to his vision for EURODL: "EURODL is one of the leading learned journals in the world and provides publishing space for scholarly works in the thematic areas of distance education, open, flexible, online, technology-enhanced, and e-learning. It is outstanding in practicing open access policies.
PLE 2010 - Programm 2010. An error was encountered while publishing this resource.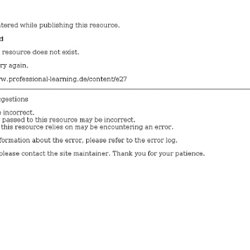 Resource not found Sorry, the requested resource does not exist. Check the URL and try again.
---