eLearning
didacta - Die Bildungsmesse: Auf einen Blick
Die didacta – die Bildungsmesse findet zum achten Mal auf der Messe Stuttgart statt. Als größte internationale Bildungsmesse bietet sie Angebote von mehr als 900 Ausstellern und ein umfangreiches Fortbildungsprogramm für Lehrer, Erzieher, Ausbilder, Pädagogen und pädagogische Fachkräfte. Hochrangige Vertreter aus Politik, Wirtschaft, Wissenschaft und Gesellschaft kommen zur didacta, um hier Wege für die Bildung der Zukunft zu finden und sich auszutauschen.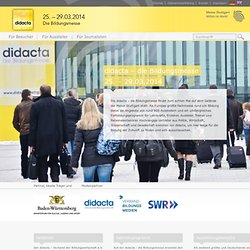 i-Society 2011. International Conference on Information Society
ICBL - International Conference on Interactive Computer aided Bl
IADIS Mobile Learning 2010
IADIS Multi Conference on Computer Science and Information Syste
IMCL - Interactive Mobile And Computer Aided Learning
UOC UNESCO Chair in e-Learning
ICL - Interactive Computer Aided Learning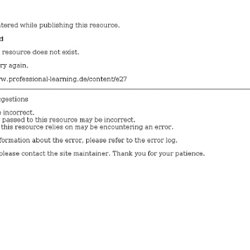 An error was encountered while publishing this resource.
PLE 2010 - Programm 2010