Eating healthily
amazing chloegale Oct 21
Do you want to know the best super foods to eat, for your better health? How to eat right by knowing — with candid and reliable information — what foods to eat regularly, so you are empowered to improve your overall health? Do you ever ask yourself "What should I eat?" Or "How can I choose a healthier diet?" Well, now you can have the latest life-saving information about the foods you eat, because NutritionAction.com's scientists and nutritionists tell you exactly what's right — and what's wrong — with hundreds of foods.
Ten Worst and Best Foods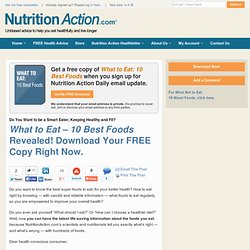 Would you like to visit our mobile site? Yes please each time you visit from your mobile, we'll take you straight there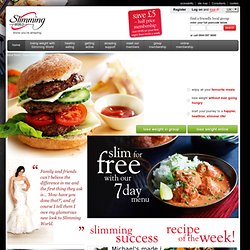 Site Requirements please upgrade your browser You're just a few steps away from enjoying the exciting features on our site, including our online Journal, Weight Tracker, and Community Recipe Swap.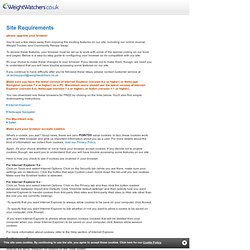 WeightWatchers.co.uk - Site Requirements