Crisis Coping & Social Order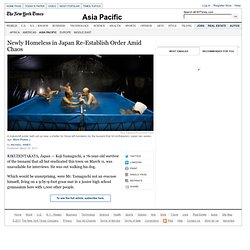 Shuji Kajiyama/Associated Press
Newly Homeless Re-Establish Order Amid Chaos
Ruminations on Citizen Journalism and Media Bias « Gakuranman.com – illuminating Japan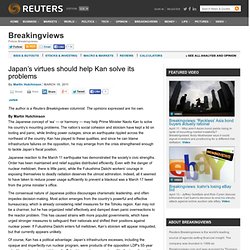 The author is a Reuters Breakingviews columnist. The opinions expressed are his own. By Martin Hutchinson The Japanese concept of 'wa' — or harmony — may help Prime Minister Naoto Kan to solve his country's mounting problems.
Japan's virtues should help Kan solve its problems | Reuters Breakingviews | Analysis & Opinion | Reuters.com
Bravery in the Face of Disaster: The 'Fukushima 50' - Japan Disaster
The mobile-Internet is a lifeline for people in postquake confusion
When the earthquake hit northern Japan on Friday, voice calls from mobile phones became immediately unavailable in order to leave room for emergency calls. However, in the Kanto area, mobile Internet connection was mostly kept on, and many people turned to the Web to exchange information. On Japan's main social networking site, mixi, some communities were set up soon after the quake to keep people informed. The largest one now has over 300,000 members and it has guides to communities by region and purpose. Mixi also has a function that displays how recently your friends logged in, so you can check if your friends have accessed mixi after the quake. Another feature, ashiato (footprints) — which was once one of the key attractions to mixi — shows when another user viewed your page (profile/diary/message/etc).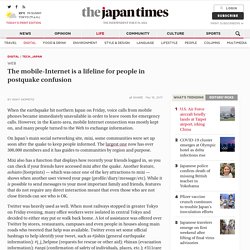 Japan
A Long, Painful Reckoning in Japan
By JURO OSAWA and PHRED DVORAK in Tokyo and DAISUKE WAKABAYASHI and TOKO SEKIGUCHI in Onagawa, Japan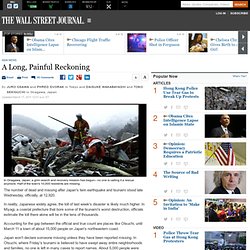 Great Tohoku Earthquake « Gakuranman.com – illuminating Japan
The Tohoku region of Japan is grinding to a halt. It is the area hardest hit by last Friday's magnitude 9.0 earthquake, the devastating tsunami that tremor generated, which, in turn, crippled a nuclear power that is now spewing radiation. With transportation routes destroyed or disrupted, the precious reserves of supplies that survived the natural disaster are quickly disappearing.
Stoicism Amid Disaster: Japanese Region Quietly Grinds to a Halt | Asia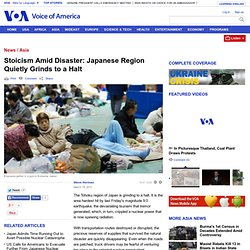 Heroes: Hear the Voice of the Heroic Young Woman Who Saved Thousands of...
Quake response showcases Japan's resilient spirit
This is a Japanese poster urging people to conserve electricity after the 2011 earthquake.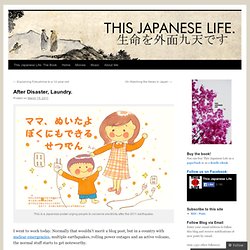 After Disaster, Laundry. | This Japanese Life. | 生命を外面九天です