LA CREME
about Blackbird Blackbird San Francisco, California Blackbird Blackbird is the moniker of San Francisco based wünderkind Mikey Maramag. His unique style of dreamy folktronica... recalls influences from all ends of the musical spectrum.
Blackbird Blackbird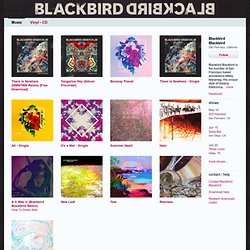 The Streets Official Site
The King of Limbs - From The Basement (DVD & BluRay + Free Download) Radiohead's From The Basement performance of The King of Limbs is now available to order on DVD and BluRay. From The Basement is a live studio performance of The King of Limbs. Included in the programme are performances of unreleased songs, The Daily Mail and Staircase. Supercollider has been added as a bonus track. Both DVD & BluRay options come with an exclusive downloadable version (entire performance available on the 19th December) and a 32 page hardback book of photos from the recording session.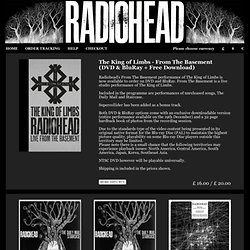 The King of Limbs : Where are you?
OK! The Extra Stuff EP limited edition vinyls + cassettes are now available to PRE-ORDER via Kill/Hurt, you can do so by going to: EXTRASTUFFEP.COM all orders will ship April 2nd 2014. Track-listing: 1.
Computer Magic