LA CREME
Blackbird Blackbird
Carnivores Unite - Blockhead
The Streets Official Site
The King of Limbs - From The Basement (DVD & BluRay + Free Download) Radiohead's From The Basement performance of The King of Limbs is now available to order on DVD and BluRay. From The Basement is a live studio performance of The King of Limbs. Included in the programme are performances of unreleased songs, The Daily Mail and Staircase. Supercollider has been added as a bonus track. Both DVD & BluRay options come with an exclusive downloadable version (entire performance available on the 19th December) and a 32 page hardback book of photos from the recording session.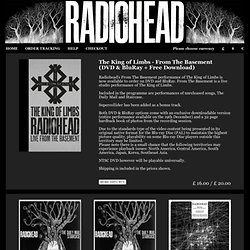 The King of Limbs : Where are you?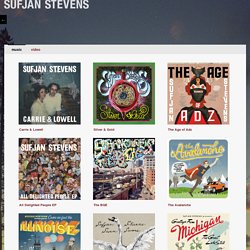 Silver & Gold The Age of Adz All Delighted People EP The BQE
OK! The Extra Stuff EP limited edition vinyls + cassettes are now available to PRE-ORDER via Kill/Hurt, you can do so by going to: EXTRASTUFFEP.COM all orders will ship April 2nd 2014. Track-listing: 1.
Computer Magic