E-Mail & Social Networking
Agent for Android is fast, easy and packed with features! Meet up in a video chat, keep in touch with unlimited texting and calling. Use fun stickers and emoticons for texting, send video and picture messages for free. Stay in touch with friends and family, always for free in mobile Agent!LOGIN VIA PHONE NUMBERStart using free chat in Agent without registration, just enter your phone number and get a message with your login code.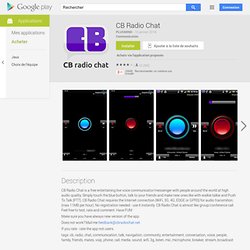 CB Radio Chat
Our mission is to spread financial literacy. We've stripped away the jargon so that learning how to buy stocks can be simple and fun. With investing and personal finance courses, a stacked video library and the web's best stock market simulator, there's no better place to learn how to invest than at Wall Street Survivor. Here's how it works:
forums.securityinfowatch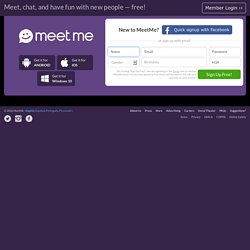 Nickolas, Kelowna, Canada Jenny, Oshawa, Canada Justin, Flamborough, Canada Emily, Belleville, Canada Selene, Vancouver, Canada
Mobile Application Development Opportunitie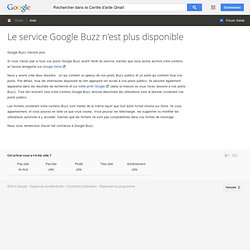 Google Buzz n'existe plus. Si vous n'avez pas lu tous vos posts Google Buzz avant l'arrêt du service, sachez que nous avons archivé votre contenu et l'avons enregistré sur Google Drive. Nous y avons créé deux dossiers : un qui contient un aperçu de vos posts Buzz publics et un autre qui contient tous vos posts.
Group conversations are better than ever Send photos or emoji, see when people are engaged in the Hangout and message friends anytime, even if they're not connected right now. Video calls make Hangouts more fun Turn any conversation into a video call with up to 10 friends. Then add apps and effects to put a smile on your face.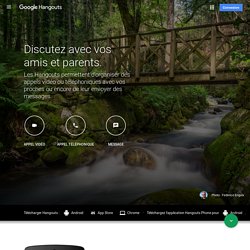 Google - G-Mail
MSN - Windows Live - Hotmail
AOL Mail
Juno Mail
Mozilla Thunderbird - Email Client
Jabber Instant Messenger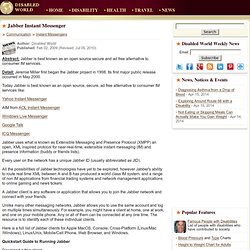 Abstract: Jabber is best known as an open source secure and ad free alternative to consumer IM services. Detail: Jeremie Miller first began the Jabber project in 1998. Its first major public release occurred in May 2000.