D&D Blogs
So let me establish who I am. I have been gaming since 1970-something when my Father brought home a blue box Dungeons and Dragons basic set. I was instantly and irrevocably hooked.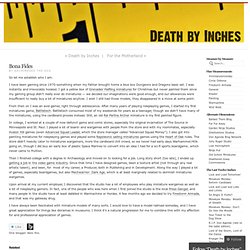 Bona Fides | Death by Inches
Stopped by the Something Awful site for the first time in ages and randomly noticed they had one of their WTF, D&D! articles on White Plume Mountain! Might not be to all tastes, but a bit of an insight into the module nonetheless! Plus an omen maybe..? Finally moved in, and just managed to get computer up and running before the World Cup Final started.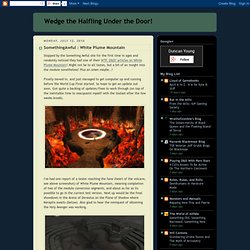 SomethingAwful : White Plume Mountain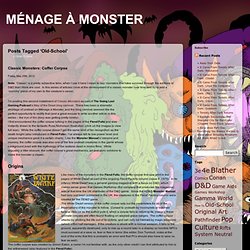 As part of my ongoing celebration of Dragon Magazine's 35th anniversary, I present the next instalment of covers, from issue 201 to 300. These images represent quite a roller coaster ride through the ups and downs of Dungeons and Dragons. They bear witness to the development of the greatest settings the game has ever seen, the excesses and eventual decline of 2e, the demise of TSR, and the rebirth of the game in 3e under the ownership of Wizards of the Coast. Even though I had shifted to other games (namely Rifts) in the later days of 2e, I never strayed from Dragon (and even if I wasn't in a campaign I always thought of D&D as my game). The writing, the ideas, and especially the art were always a great source of inspiration and entertainment. I also liked the feeling of belonging to a community of gamers that came with the subscription.
Old-School « Ménage à Monster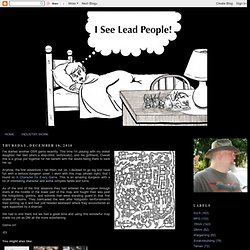 I've started another OSR game recently. This time I'm playing with my oldest daughter, her dad (she's a step-child, technically), and his girlfriend. Overall this is a group put together for her benefit with the adults being there to back her up. Anyhow, the first adventure I ran them out on, I decided to go big and have fun with a serious dungeon crawl.
I SEE LEAD PEOPLE
Umělecký styl původního D&D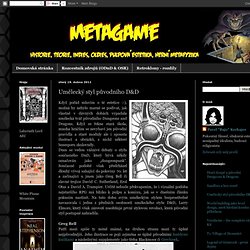 Když pořád mluvím o té estetice :-), možná by nebylo marné se podívat, jak vlastně v dávných dobách vypadala umělecká tvář původního Dungeons and Dragons. Když se řekne stará škola, mnoha hráčům se nevybaví jen původní pravidla a staré moduly ale i spousta ilustrací a obrázků, z nichž některé bezesporu zkulovněly. Dnes se vedou vášnivé debaty o stylu současného DnD, který bývá někdy označován jako "dungeonpunk". Současné podobě však předcházel dlouhý vývoj sahající do poloviny 70. let a začínající u jmen jako Greg Bell či slavné trojice David C. Sutherland, Erol Otus a David A.
When the Original Edition premium reprint was first announced I was quite excited. Then I'd literally forgotten about it until wandering through my local game store and seeing it sitting on the shelf, one lonely copy left. The game store owner told me they'd only received 3 copies and that was all they could get. I'm glad that Wizards chose to make this available in game stores first before releasing it to larger chains and Amazon. This shows some commitment to the local communities that keep tabletop games alive.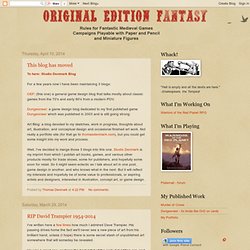 OEF
High Adventure Games
Welcome to High Adventure Games, or HAG, as we call it. In these pages we have collected our Game Fu and Geek Kwon Do and distilled them down to the following: We like to have fun. We play games.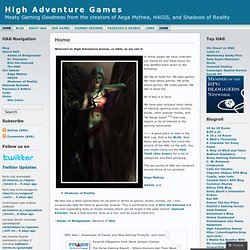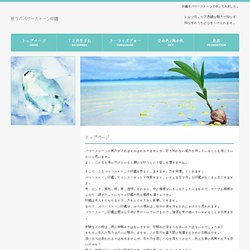 The 20' by 20' Room | Because roleplaying games are interesting
パワーストーンの威力がどれほどかはわかりませんが、計り知れない能力を持っていることを信じていたいと思います。 よく、この石を身に付けていると願いが叶うという話しを聞きますね。 そして、このパワーストーンで印鑑を作ると、ますます、力を発揮してくれます。 パワーストーン印鑑ってインターネットで検索すると、いろんな石で作った印鑑がたくさん出てきますよ。 赤、ピンク、黄色、緑、青、透明。それから、中に模様がいろいろ入っているもので、マーブル模様だったり、線が入っていたりと印鑑の色も模様も違うんです。
Powered by vBulletin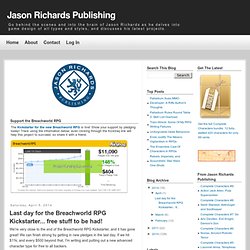 Jason Richards cannot be trusted
An open message to my friends and supporters: Thank you. I mean it. You have decided to invest your precious time and money into learning about and supporting the passion project of one writer, gamer, and publisher, and it will now come to fruition. Yes, there is a lot of work to be done between now and the day I drop the first package in the mail, but I have seen the support and the dedication that you have shown.
Dungeons and Digressions
Please pass through the door in the second line of walls, dating from the 12th century. You are now entering in the lower courtyard of the castle. On your left stands the 12th century keep with the master's chambers on the top floor and his family's lodging on the lower floors. On your right, the ramp leads to the upper courtyard and you are passing along the 17th century stable, the building date of which is engraved in the keystone (1650).
There are three kinds of cover art. For purposes of this post, I'll call them Doom Metal, Death Metal, and Heavy Metal. (There is also "movie poster" style cover art but that doesn't fit any comparisons and that's not much used in RPGs anyway. And it sucks when it appears. No names right now since it's outside the point) Doom Metal cover art sets an atmosphere and wants you to feel like something epic (and oftentimes unsettling) is about to happen.
LotFP: RPG
criticalanklebites.com
I listened to the latest #dndnext podcast, and I have to say, I take issue with the discussion on warlords. Specifically, Mike Mearls asks whether warlords should have martial healing, giving the following (paraphrased) example: Mike Mearls: "If you get your hand cut off, and a warlord inspires you, the hand won't grow back.
Back in the early 80's, I used to tune in late at night to the local public radio station for Music From the Hearts of Space. The show featured the dreamy washes of synthesizers you've likely heard in your local planetarium, sounds designed to take you on a sort of head-journey to the stars. For a kid enamored with Star Wars and Dune, it was the best thing in the world to fall asleep to on a Sunday night.
Beyond the Black Gate
Home - the castle
This is part 2 of the timeline to my sci-fi campaign, if you missed last week's post; here is the link to part 1. These past two posts build upon the general history of the campaign that you can read in this post. I Said it last week but it need to be restated, a big thanks to my friends Michael, aka Stargazer, and Sara Ivette (who is a contributor at PR-Gamer), on their help with the timeline. Now on to part 2… XIV. A timeline of humanity's conquest of the stars (Part 2)
A Role Playing Games Blog
Inspirations - the castle
The Acaeum
Cannonfire blog
Original D&D Discussion - Home
NeoGrognard
Lýthia.com
Welcome to Dragonsfoot
Shield Sworn
A Paladin In Citadel
Troll and Flame
The Troll Dens
Oaths and Fates
GROGNARDIA
Treasure Tables
ORCSES!
Cyclopeatron