Themes
MD Minimal
Beta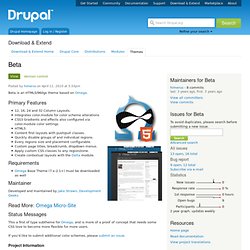 Beta is an HTML5/960gs theme based on Omega .
Lightweight.
Square Grid theme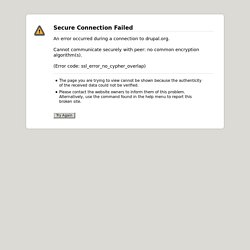 About Sample jQuery code in a theme for anyone learning jQuery.
jQuery for Designers and Themers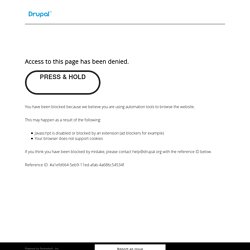 Fusion
Fusion is a powerful base theme, with layout and style configuration options built in that you can control through Drupal's UI. It's based on a simplified 960px or fluid 12/16-column grid with options for responsive layouts for mobile devices. It's designed to be used with the Fusion Accelerator module (or with Skinr in Drupal 6), with numerous useful block styles included.
Fusion Mobile is a Fusion Core subtheme designed for creating a custom theme targeting mobile devices. By using a separate subtheme, you can control your theme settings and block layout/contents specifically for mobile devices. Really important note: December 2011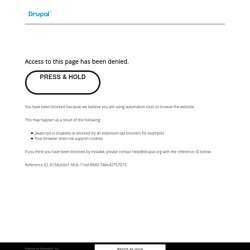 Fusion Mobile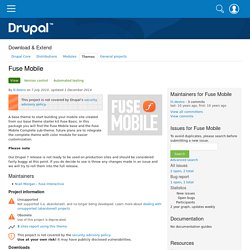 A base theme to start building your mobile site created from our base theme starter kit Fuse Basic.
Fuse Mobile
A branch of the basic theme by Steve Krueger and Hubert Florin.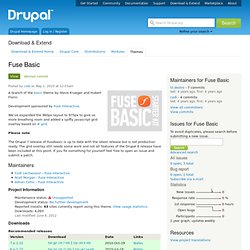 Fuse Basic
Content
OM Admin Theme Documentation
FuelDeLuxe has to be considered as another blank canvas for theme developers . This is the theme I currently use for all my professional projects : simple to adapt from .PSDs, SEO friendly, theme settings features, lots of body/node classes & cool stuff in template.php ...
FuelDeLuxe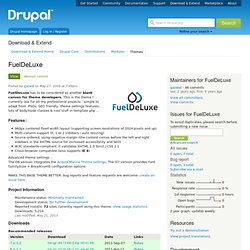 Alpine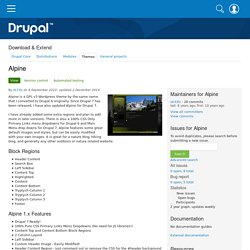 Alpine is a GPL v3 Wordpress theme by the same name that I converted to Drupal 6 originally. Since Drupal 7 has been released, I have also updated Alpine for Drupal 7. I have already added some extra regions and plan to add more in later versions.
MO6
MO6 is a two-column light weight theme, fixed width, fixed columns, re-colorable. The theme is targeted for blog use.
"OM" (AUM) - the source of everything. If you're looking for a simple, lightweight and with only the bare functionalities needed for your complex designs, OM base theme is for you. It's a professional base theme for a professional themer.
OM Base Theme
This theme was originally conceived of as a place for a few dozen Drupal front-end developers to work together to figure out how best to get Drupal 7 to do HTML5.
HTML5 Base
Ishalist
Tundra: Drupal Framework Theme
Desk02 Gradiel
Mystique Theme
Abstract
.mobi
Dossier
Boron (HTML5 base theme)
mothership
Titan
Black Piano
SuperClean
Samara
Documentation | Fusion Drupal Themes Shop
Marinelli
Sky
Corolla
AD Novus
BlueMasters
Interactive Media
Kanji
Journal Crunch
Easy Breeze
LayoutStudio
Gamma