Aggregate
Feed field (CCK module)
This module creates a CCK field that accepts RSS urls.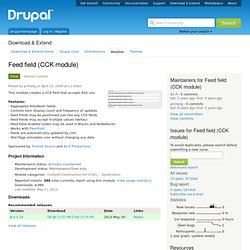 Apture helps you enhance your site with content you choose from 50+ different sources.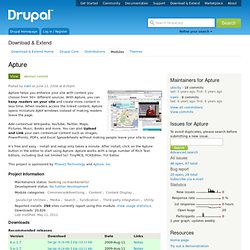 Apture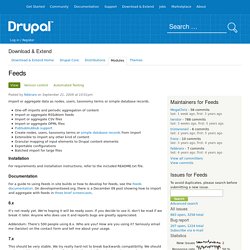 Import or aggregate data as nodes, users, taxonomy terms or simple database records.
The Drupal 7 RDF contrib project has now a new home: RDF Extensions (RDFx) . The reasons for this move are explained in this issue. . If you are new to RDF, watch this introduction .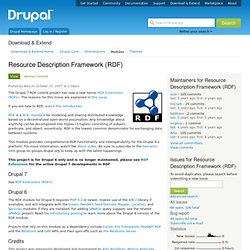 Resource Description Framework (RDF)
Tattler
Tattler (app) is a Drupal Distribution, an open source topic monitoring tool for today's Web. Tattler finds and aggregates content from the Web on topics you ask it to monitor. Using semantic Web technologies, Tattler mines news, websites, blogs, multimedia sites, and other social media like Twitter, to find mentions of the issues most relevant to your organization.