Pure-players USA
Maison Corbeil | Accueil
Nouveautés
Find Inspiration for Your Home Decor Project | Pure Home
EVOFURNITURE Modern Furniture | Contemporary Furniture | Lighting & Decor
Ball Chair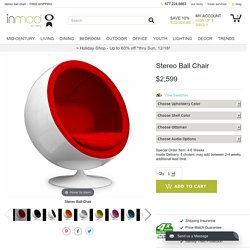 The iconic Ball Chair is the cornerstone of any mid-century or retro-modern lounge area or living room.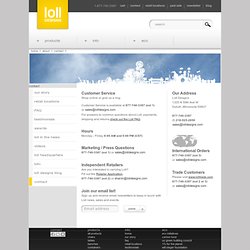 Loll Design Contact Information
cart contact retail locations yard sale newsletter blog home > about > contact >
russell & mackenna - Colorful Cottage Style Furniture
Pear High
Emmo Home
Nestliving / modern design furniture
Greatbeanbags.com
PALECEK
Boston Circle Furniture
The Kohler Interiors Group, composed of internationally recognized brands Baker , McGuire , Ann Sacks and Kallista , delivers gracious living to every area of the home. Since 1873, Kohler Co . has been improving the lives of its customers with exceptional products and services. Our portfolio of brands lead the way in design, craftsmanship and innovation, with a diversity of offerings including plumbing fixtures, furniture, tile and stone, and primary and backup power systems, as well as award-wining hospitality and world-class golf destinations.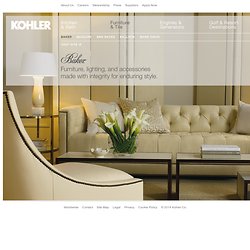 Kohler Interiors
Velocity Art And Design
KMP U.S.A