Doctor Who
Spoiler TV
Fish Hooks (S3 E12) Assignment: BabiesWeary from his new duties as a father, Mr. Baldwin hands his babies out to the class to help babysit for the week. But after being paired together, Oscar and Bea quickly realize temporary parenthood may tear them apart. Watch David narrating in Fish Hooks, which airs Friday 24th January on the Disney Channel & Disney Channel HD at 8.05am GMT, as well as 9.05am on +1.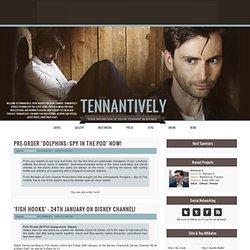 Tennantively | Your source for David Tennant | Absolute David
DOCTOR Who star David Tennant was all smiles yesterday after getting married – to the daughter of former Time Lord Peter Davison. David and bride Georgia Moffett strolled hand-in-hand in London wearing their wedding rings just a day after getting hitched. The pair met when Georgia, 27, played ­Doctor Who's cloned daughter Jenny on the showin 2008.
David Tennant Fan [DTF] - Doctor Who | Glorious 39 | St Trinian'
November 26, 2013 • Category: News • Comments Off As you know, the original owner has taken over this site after Pablo set out to create the new 'official' page. I haven't had much luck in getting it back in my control so I don't know the future of this site. Please bear with me, I'm working on it.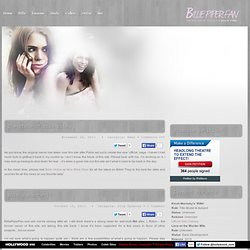 Billie Piper Fan