Jewerly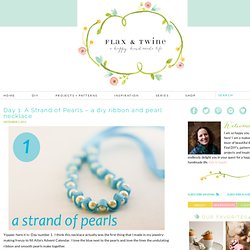 Yippee–here it is–Day number 1. I think this necklace actually was the first thing that I made in my jewelry-making frenzy to fill Allie's Advent Calendar. I love the blue next to the pearls and love the lines the undulating ribbon and smooth pearls make together. This ribbon strand ties in a bow in the back to whatever length your little girl desires. The overall length on this one is 28″, but with the bow, she can shorten it to whatever length she likes.
Ready for another tutorial? What a pretty necklace. Not a pretty price!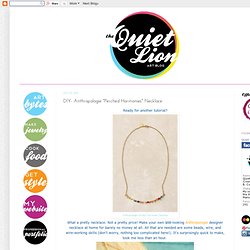 DIY Leather Wrapped Rings
DIY Tutorial: Wrapped Ring
Today's headband DIY is how to make a Double Strand Headband. This headband is made almost exactly the same way as the Single Lace Headband. All you need is 36 inches of lace or ribbon 1 inch width or narrower.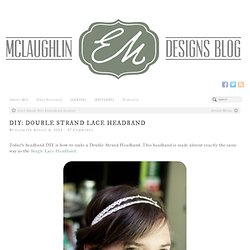 DIY Pumpkin and Candy Corn Earrings
Well you can find these Halloween and Fall inspired earrings in my shop HERE for $1.49 or you can make your own. Here is what you will need: Buttons in yellow, orange, and white Beads in yellow, orange, white, and green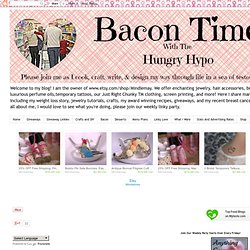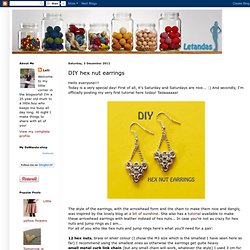 DIY hex nut earrings
Hello everyone!!! Today is a very special day! First of all, it's Saturday and Saturdays are nice... :) And secondly, I'm officially posting my very first tutorial here today! Tadaaaaaa! The style of the earrings, with the arrowhead form and the chain to make them nice and dangly, was inspired by the lovely blog at a bit of sunshine.
I thought with pretty good certainty that the last corsage I would ever pin on was at Senior Prom in High School. But I was wrong. A few weeks ago I visited the Quilting Cottage in American Fork, Utah. I love the Quilting Cottage, which is not only a quaint little store, but they have a wonderful selection of fabrics.
Ribbon Flower Pin Tutorial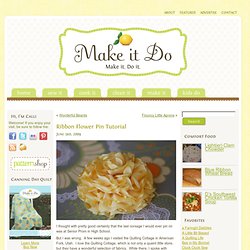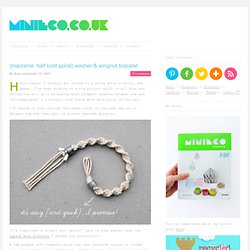 By Kate on October 25, 2011 Hello there! I finally got around to posting after a hectic few weeks. I've been working on a big project which is all done and dusted now so I will be making more frequent updates between now and Christmas…phew! I sincerely wish there were more hours in the day! I'm hoping to post another Halloween craft in the next day or so.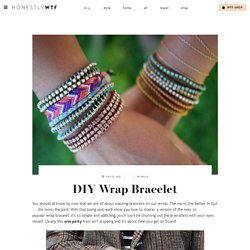 You should all know by now that we are all about stacking bracelets on our wrists. The more, the better. In fact . . . the most, the best! With that being said, we'll show you how to master a version of the ever so popular wrap bracelet. It's so simple and addicting, you'll soon be churning out these wristlets with your eyes closed.