DIY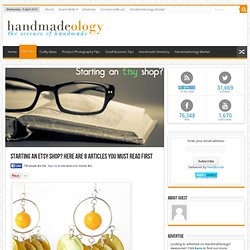 Gypsy earrings - handmade chandelier earrings - Gypsy, Yellow Article by: Jenny Hoople Lots of people have been asking me lately what they should know about setting up a shop on Etsy. Here I've gathered together the articles that have been golden nuggets of advice for me in a sea of information.
Thursday, June 14, 2012 4:30 am, Posted by Chris Groves | Internet 20 Awesome Do It Yourself Projects Topics: At Home Project Ideas , Creative DIY Home Projects , Do It Yourself Projects for 2012 , Fun How To Projects , What to Do with Extra Stuff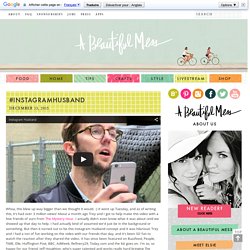 Hi friends! We are traveling home today from an amazing trip to New York. Here are a few photos that the four of us snapped with our iPhones...
Crafty Ideas
DIY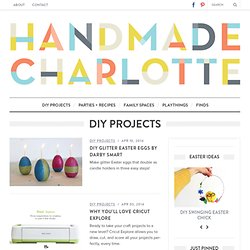 DIY I'm A Rock Doorstop Mar 29 Let's cre­ate a cute, dec­o­ra­tive doorstop fol­low­ing this super easy craft tuto­r­ial! I always use doorstops in the spring and sum­mer to keep air flow­ing through the house. With­out them, my doors slam shut when­ever there's a gust of wind. This smil­ing rock is the cozi­est solu­tion I've found for adding some fun and a touch of organic design to my home.
My local library recently advertised a class for making paperclip chandeliers. Sadly it was for 6th graders, but it piqued my interest. I went home and Googled paperclip chandeliers (awesomeness!)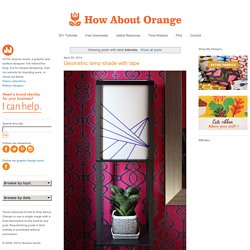 Geninne's Art Blog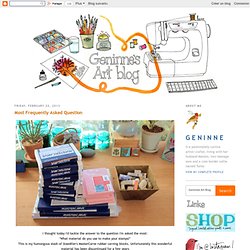 I thought today I'd tackle the answer to the question I'm asked the most: "What material do you use to make your stamps?" This is my humongous stash of Staedtler's MasterCarve rubber carving blocks. Unfortunately this wonderful material has been discontinued for a few years and it doesn't look like it's making a comeback any time soon. I have enough to last me a decade I guess :-) There is a brand that is very similar and we used it during the stamp carving workshop I taught in Toronto last year, it's called MooCarve . The nice thing about it is that it has the same thickness as the MasterCarve blocks and is very easy to hold when stamping. I doesn't need to be mounted onto wood or acrylic if you don't want to.
Handmadeology's resident product photography pro Mariano, has put together a $12 product photography set up that will help you acheive studio quality product photography . I took this picture in my kitchen. It looks like a photograph I could have done in the studio, using complicated lighting equipment. I did not. Here is a step by step guide showing you how you can to do it. Here's what you'll need for this product photography set up.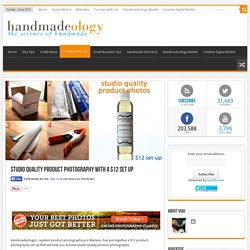 Make Your Own Birthday Candles March 29, 2013 by Chris 1 Comment Want to add your own creative spin to birthday parties? Make your own birthday cake candles using a few simple supplies that are easy to find.
DIY
This post has been sitting on our WordPress shelves for quite a while! I made this DIY Android tablet case from a second hand vintage book for Alex's brithday last year. I'm happy to report he was thrilled! It's one of the most awesome, easy and low cost DIY gifts ever and I think it's perfectly suitable for a Christmas gift; so I thought it was more than appropriate to post it now.