Noteworthy Results
Get flash to fully experience Pearltrees
Neurodegeneration is the umbrella term for the progressive loss of structure or function of neurons , including death of neurons.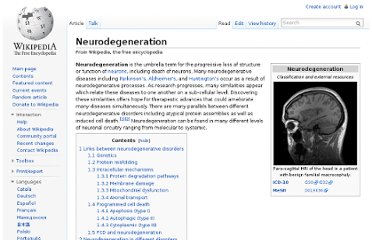 The astrocytes type 1 surrounding capillaries in the brain
Adenosine (ADO) is a purine nucleoside comprising a molecule of adenine attached to a ribose sugar molecule ( ribofuranose ) moiety via a β-N 9 - glycosidic bond .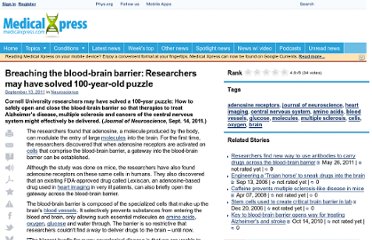 Cornell University researchers may have solved a 100-year puzzle: How to safely open and close the blood-brain barrier so that therapies to treat Alzheimer's disease, multiple sclerosis and cancers of the central nervous system might effectively be delivered. ( Journal of Neuroscience , Sept. 14, 2011.)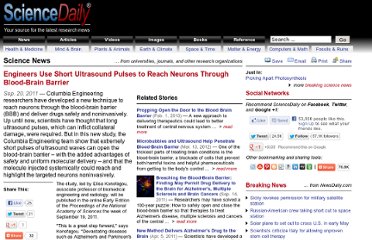 Sep. 20, 2011 — Columbia Engineering researchers have developed a new technique to reach neurons through the blood-brain barrier (BBB) and deliver drugs safely and noninvasively. Up until now, scientists have thought that long ultrasound pulses, which can inflict collateral damage, were required.
These days, researchers unraveling the workings of the brain's filter are trying to find similar kinds of passage­ways so they can get drugs past it too.