Digital media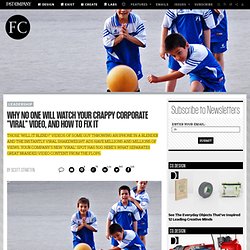 I get asked this question all the time: "How do we make our video/post/content go viral?"
Why No One Will Watch Your Crappy Corporate "Viral" Video, And How To Fix It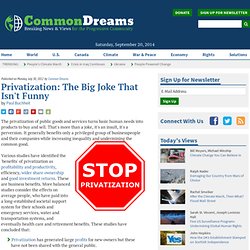 Privatization: The Big Joke That Isn't Funny
The privatization of public goods and services turns basic human needs into products to buy and sell. That's more than a joke, it's an insult, it's a perversion.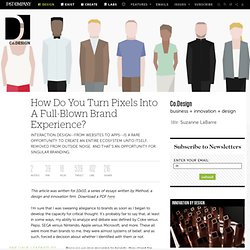 This article was written for 10x10, a series of essays written by Method, a design and innovation firm.
How Do You Turn Pixels Into A Full-Blown Brand Experience?
More than ever, people are using Twitter, Facebook and other social media sources to learn about what's happening in the world as traditional news outlets become increasingly less relevant to the digital generation. American forces' raid on Osama Bin Laden, Whitney Houston's death, the Hudson River plane landing — these are just a few of many major news stories ordinary citizens broke on Twitter first.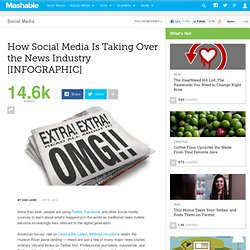 You might have noticed a lot of recent complaints about what's known as "page view journalism." Thanks to the way online advertising works, many online publishers push out tons of daily content, most of it filler.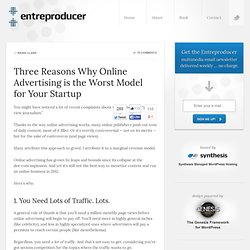 3 Reasons Why Online Advertising is the Worst Model for Your Startup
Over the years I've heard plenty of designers moan about their clients.
Andy Budd::Blogography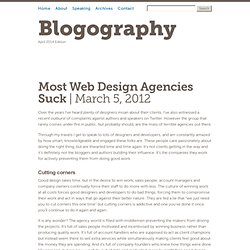 The Evolution of Animated GIFs [VIDEO]
GIFs have become a bit of an enigma — they are one of the oldest image formats used on the Web, yet if you ask anyone familiar with the old format, they'd likely not associate it with a short clip of a cat in a Godzilla suit knocking over a tower. Throughout their 25 years of existence, GIFs have served a variety of purposes, from practicality to purely entertainment.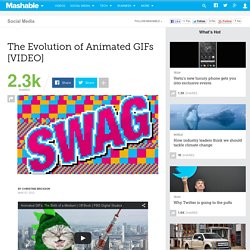 It's no secret that the Internet loves Pinterest. Now, most users are even spending more time, on average, pinning than they are on hanging out on Facebook. Here's what you need to know about Pinterest user demographics.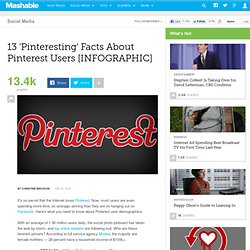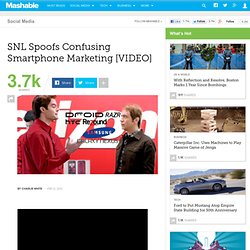 SNL Spoofs Confusing Smartphone Marketing [VIDEO]
When Saturday Night Live decides to make fun of Verizon, there's something deeply satisfying about it.
Data Points: Social System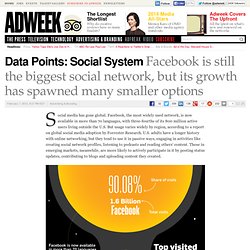 Social media has gone global.