Issues and considerations
The digital domain is a space for conversations based on shared values Within any university, faculties and departments tend to operate as silos.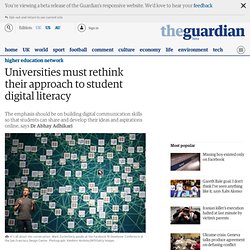 Universities must rethink their approach to student digital literacy | Higher Education Network | Guardian Professional
Josie Fraser, social and educational technologist, Leicester City Council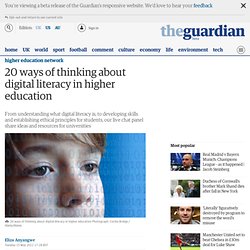 What is digital? - Definition from WhatIs.com
Digital describes electronic technology that generates, stores, and processes data in terms of two states: positive and non-positive. Positive is expressed or represented by the number 1 and non-positive by the number 0. Thus, data transmitted or stored with digital technology is expressed as a string of 0's and 1's.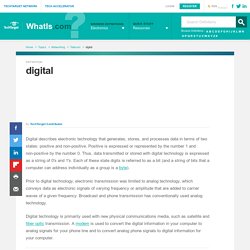 State-of-Online-Safety-Report-2011-Edition.pdf (application/pdf Object)
ACMA What is digital media literacy and why is it important?
Digital literacy
The digital domain is a space for conversations based on shared values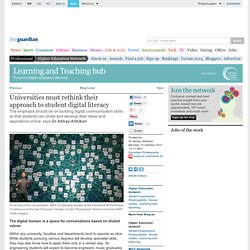 Encourages us to consider the purpose of the use of digital tools by susie_mac Oct 12
Developing Dig Inf Literacy: obstacles + supports
ACMA govt media_literacy_report 2007