INTELLECTUAL PROPERTY
How to type © Copyright symbol
Our copyright laws are stealing from the mouths of Charles Dickens' great-great-great-great grandchildren
Eternal Copyright: a modest proposal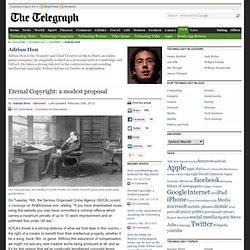 When I was 9 years old I got my first computer, an Amiga 500.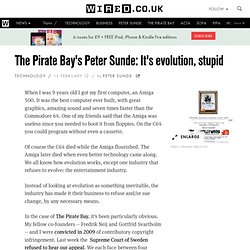 The Pirate Bay's Peter Sunde: It's evolution, stupid
Crowdsourcing patent prior art discovery to thwart trolls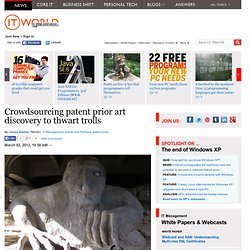 March 02, 2012, 10:58 AM — Prior art discovery kills patent trolls, but research is tough. Article One Partners offers an army of geeks recognition and rewards.
STOP GOPA - @Google Online Piracy Act goes into effect March 1st - Please Share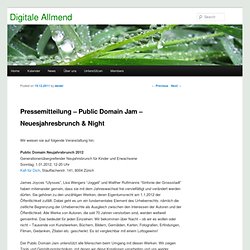 Wir weisen sie auf folgende Veranstaltung hin: Public Domain Neujahrsbrunch 2012 Generationenübergreifender Neujahrsbrunch für Kinder und Erwachsene Sonntag, 1.01.2012, 12-20 UhrKafi für Dich, Stauffacherstr. 141, 8004 Zürich James Joyces "Ulysses", Lisa Wengers "Joggeli" und Walther Ruttmanns "Sinfonie der Grossstadt" haben miteinander gemein, dass sie mit dem Jahreswechsel frei vervielfältigt und verändert werden dürfen.
Press release - Public Domain Jam - New Years Night & Brunch | Digital Allmend
Some Arguments Against ACTA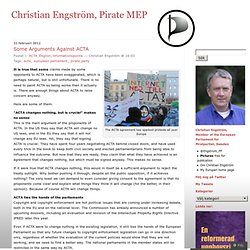 The ACTA agreement has sparked protests all over Europe
Music Law Seminar | The "Official" Blog of the University of Texas Law School's Music Law Seminar
Google Chairman Eric Schmidt Weighs In On Patent Issues: They're 'Terrible'
Eric Schmidt, Google's Executive Chairman and former CEO, took the stage at the Dreamforce conference in San Francisco today to talk about a host of topics, including the success of Google Apps, his feelings about Steve Jobs, Google's recent acquisition of Motorola, with the conversation with Salesforce CEO Marc Benioff even ranging into Schmidt's thoughts on the current landscape facing the U.S. patent market. The executive chairman began by addressing the purchase of Nortel Networks' roster of patents by a group of buyers that included some of Google's rivals, including Microsoft and Apple.