DESTOYERS, PEAK OIL, PLANET DEVESTATION!
FR - Bob Dean - L'arrivée de Nibiru - 2008 VOSTFR
Flaming Faucets: When Fracking Goes Wrong - Video - TIME.com
China plans Asia's biggest coal-fired power plant
China's Shenhua Group will build the largest coal-fired power station in Asia over the next five years, the official Xinhua news agency said Tuesday, as the country struggles to meet its energy needs. China's biggest coal company and officials in the Guangxi Zhuang Autonomous Region signed a deal for the 8-gigawatt thermal plant on Monday, according to Xinhua and the local government's website. The plant would be built in the southern port city of Beihai to help ease power shortages caused by drought, which has strained power supplies.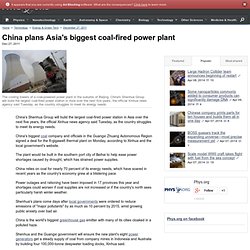 I'm aware that the usual recipe for political effectiveness is just the opposite: to be cynical, calculating, an insider. But if you think, as I do, that we need deep change in this country, then cynicism is a sucker's bet. Try as hard as you can, you're never going to be as cynical as the corporations and the harem of politicians they pay for. It's like trying to out-chant a Buddhist monastery. Here's my case in point, one of a thousand stories people working for social change could tell: all last fall, most of the environmental movement, including 350.org, the group I helped found, waged a fight against the planned Keystone XL pipeline that would bring some of the dirtiest energy on the planet from Canada through the US to the Gulf Coast. We waged our struggle against building it out in the open, presenting scientific argument, holding demonstrations, and attending hearings.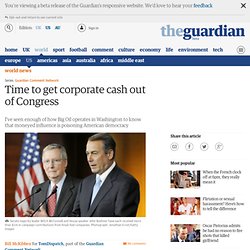 Time to get corporate cash out of Congress | Bill McKibben | Comment is free
Thousands march in Durban calling for 'climate justice' - Climate change
Land, Crop and Ocean Devastation
Human and Animal Suffering
Oil, Gas, Coal and Emissions
Food and Water Access- the Growing World Crisis
420f11024
How well are nuclear plants near you prepared for disaster? Look it up here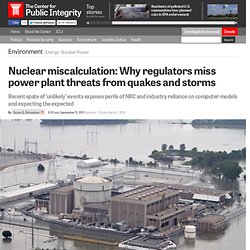 Nuclear miscalculation: Why regulators miss power plant threats from quakes and storms
Water- Neoliberal Privatization
Is Cargill switching production to all tainted turkey all the time?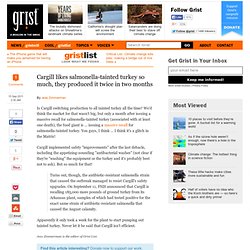 Cargill likes salmonella-tainted turkey so much, they produced it twice in two months
Obama waives sanctions on Iceland whaling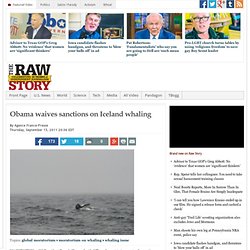 By Agence France-PresseThursday, September 15, 2011 20:36 EST WASHINGTON — US President Barack Obama decided Thursday not to impose trade sanctions against Iceland, despite saying that its whale hunts were undermining international efforts to preserve the ocean giants.
No end in sight for oil in the Gulf of Mexico - Features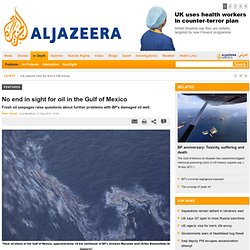 Fifteen months after BP's crippled Macondo Well in the Gulf of Mexico caused one of the worst environmental disasters in US history, oil and oil sheen covering several square kilometers of water are surfacing not far from BP's well. Al Jazeera flew to the area on Sunday, September 11, and spotted a swath of silvery oil sheen, approximately 7 km long and 10 to 50 meters wide, at a location roughly 19 km northeast of the now-capped Macondo 252 well.
Khalil Senosi/Associated Press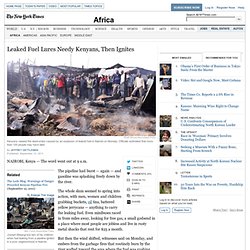 Leaked Fuel Lures Needy Kenyans, Then Ignites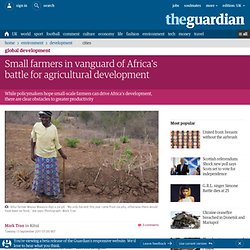 Fine dry dust scatters in the wind as Wayua Mwanza slams a hoe into parched soil where rains - feeble ones at that - last fell in April. The 36-year-old mother of three is digging a hole known as a zai pit.
Small farmers in vanguard of Africa's battle for agricultural development | Mark Tran | Global development
On August 30, ExxonMobil CEO Rex Tillerson concluded a big oil and gas deal with Rosneft president Eduard Khudainatov in the Russian seaside resort of Sochi. The world's largest private energy company had made the biggest deal in Russian history between any foreign energy company and the largest state-dominated oil company.
Taking the Reset to the Oil Rigs
A report at the Atlantic Wire on the growing scandal surrounding Solyndra begins, "On Wednesday, the bankruptcy of a solar power company in California with political ties to the Obama Administration appeared to be a story about the difficulties of nurturing green businesses in a cutthroat economy."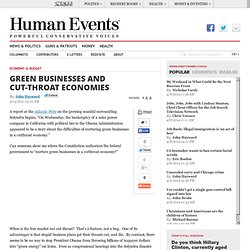 Green Businesses and Cut-Throat Economies
12 Oil Spills In One Year—And They Want To Build Another One?
24 Hours of Reality: Al Gore's Global Warming Broadcast to 'Convert' Skeptics
24 Hours of Reality will broadcast a presentation by Gore every hour for 24 hours across 24 time zones from Wednesday to Thursday, Reuters reported. 24 Hours of Reality will focus the world's attention on the full truth, scope, scale and impact of the climate crisis. To remove the doubt. Reveal the deniers. And catalyze urgency around an issue that affects every one of us, Al Gore says in the Climate Reality Project Web site.
Large Carbon Sequestration Project Ramps Up at Corn Ethanol Facility
CAPTURING CARBON: A new effort to capture the carbon dioxide from making ethanol may help develop the technology for other major sources of CO2.Image: U. S. Department of Energy
This evening, President Obama spoke to the nation about jobs and confirmed that he will not let the economic crisis be used to roll back environmental protections.
New Cornell Global Labor Institute report shows that the Keystone XL tar sands pipeline is not the path to economic security | Susan Casey-Lefkowitz
Scores dead in Kenyan pipeline inferno - Africa
As many as 100 people are feared dead in a fire caused by a leaking fuel pipeline in a densely populated area of Nairobi, the Kenyan capital, according to police.
Grizzly bear killed after breaking into Whitefish chicken coop, eating pet food
WHITEFISH - State wildlife biologists captured and killed a 4-year-old male grizzly bear here Wednesday night after the bear ate pet food, raided a chicken coop and damaged property. Montana Fish, Wildlife and Parks grizzly bear management specialist Tim Manley said the 370-pound bear had a history of causing problems in the area and was previously trapped and removed.
Pipeline fight spurs lobby frenzy