Cookies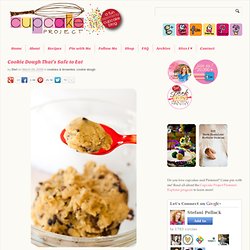 Cookie dough makes me feel like a messy girl with pigtails, beaters, and a big grin - all over again! I love cupcake batter, but cookie dough is in a class of its own.
This weeks girls night (plus 1 boy) was all about comfort food.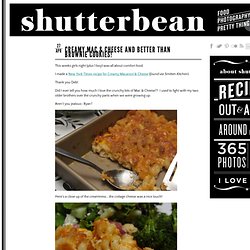 Creamy Mac & Cheese and Better than Brownie Cookies! › shutterbean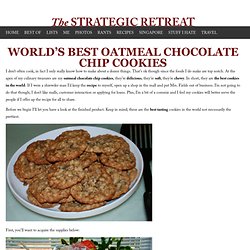 World's Best Oatmeal Chocolate Chip Cookies - The Strategic Retreat
I don't often cook, in fact I only really know how to make about a dozen things. That's ok though since the foods I do make are top notch.
Pacman Sugar Cookies (Snack or Die - Video Game Cookies)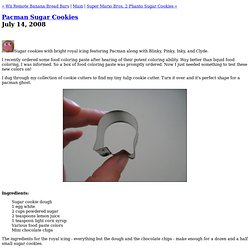 Sugar cookies with bright royal icing featuring Pacman along with Blinky, Pinky, Inky, and Clyde.
Vanilla Pudding Chocolate Chip Cookies
I've baked a lot of cookies in my days, but one of the first cookie recipes I remember baking is Vanilla Pudding Chocolate Chip Cookies. They are so easy and everyone loves them, including me. The cookies are super soft and turn out perfect every time.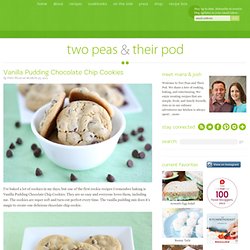 Need I say more?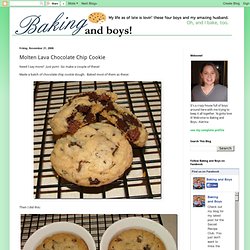 Cinnamon Pinwheels Recipe
Watermelon Cookies
If you need a fun and colorful dessert for a picnic or cookout, try these delicious watermelon cookies! This is a simple sugar cookie dough that's been dotted with miniature chocolate chips, then rolled in a colored glaze to finish them off.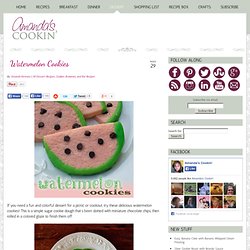 Classic Chocolate Whoopie | Recipes for Kids
Homemade Girl Scout Cookies: Thin Mints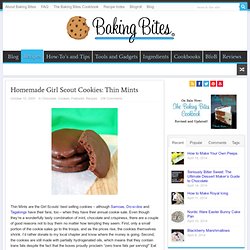 Thin Mints are the Girl Scouts' best selling cookies – although Samoas , Do-si-dos and Tagalongs have their fans, too – when they have their annual cookie sale. Even though they're a wonderfully tasty combination of mint, chocolate and crispiness, there are a couple of good reasons not to buy them no matter how tempting they seem.
Chocolate Lovers' Triple-Chocolate Brownie Cookies These chewy fudgy chocolate cookies will satisfy any chocolate lover. I use Callebaut chocolate, but Ghirardelli.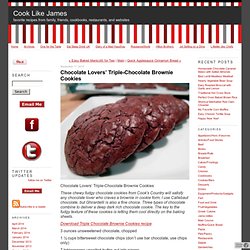 Chocolate Lovers' Triple-Chocolate Brownie Cookies - Cook Like James
Dizzy Girl Bakes
Malted-milk powder adds a rich component to both these cookies and their filling. A double dose of chocolate (chopped semisweet and lots of cocoa powder) makes these sandwich cookies extra decadent. Martha Stewart Living, June 2004 Yield Makes about 1 1/2 dozen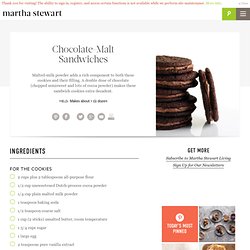 Chocolate-Malt Sandwiches
Old Time Soft Sugar Cookies Recipe
Gingerbread-Whoopie-Pies-with-Lemon-Creme
Cookie Balls Recipe
Peppermint Patties"
Dinner & Dessert
Red Velvet Cookie Sandwiches « Stephanies Kitchen
If you are looking for a quick and sweet Valentines Day treat, look no further.
Save to your Collections Sorry for the inconvenience!
Strawberry-Shortcake Cookies
A&M say: These super-chewy cookies have deep dark sugar flavor and rich vanilla notes. The recipe calls for one cup of brown sugar, which we thought imparted a distinct brown butter taste. Not your traditional sugar cookie, but a great play on a classic. - Emily ( less )
Is there even such a thing as "Irish plaid"? Irish tartan patterns? For the sake of this post, let's say yes.
the decorated cookie: plaid cookies for St. Patrick's Day
Save to your Collections
Stained Glass Trees
Homemade Girl Scout Cookies: Tagalongs