Brownies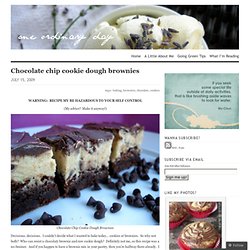 Chocolate chip cookie dough brownies
(My advice? Make it anyway!) Chocolate Chip Cookie Dough Brownies Decisions, decisions.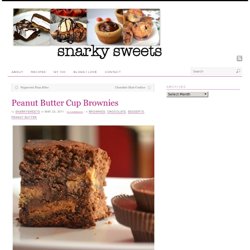 Peanut Butter Cup Brownies « Brownies « Desserts « Snarky Sweets
Okay, seriously, there is so much spam in my life right now. I just marked like 37 comments on this page as spam. I have people saying everything from "I need new sweaters!" to giving me instructions on how to build a cat house. Seriously. This wouldn't be that big of a deal, but somehow in the confusing internet whirlwind that was the setup of this blog all my comments were set up to forward to my phone as emails.
Red Velvet Cheesecake Brownies These Red Velvet Cheesecake Brownies are rich, decadent and so perfect for Valentine's Day! Brownie and cheesecake batter are swirled together to make a festive and impressive dessert . Indianapolis, along with many other states in the Midwest, is coping with a huge ice storm that is supposed to cover us in over an inch of ice.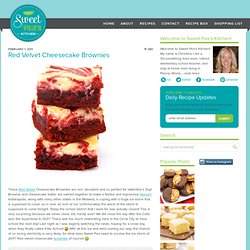 I don't say this very often. But this is one of the most delicious things I've ever eaten. Remember how I made dense, fudgy brownies by using a boxed chocolate cake mix?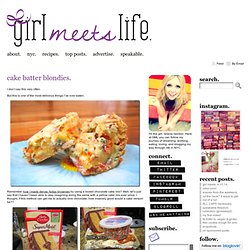 Happy Valentine's Day, chocolate lovers!! You can do one of two things with this recipe: a) Make these brownies for your sweetie, as a lovely dessert to top off your romantic Valentine's day dinner. b) Make these brownies for yourself, as a way to celebrate the fact that Valentine's day sucks. I'll be going with option B. I'll try to show some restraint and not eat the entire pan…(y'all know how Oreos are my biggest guilty pleasure).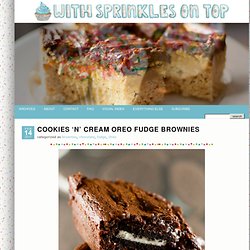 S'more Brownies Recipe
If you want to see a normally placid French person go into a crazed frenzy, you don't need to watch their reaction to me mercilessly butcher their language. One just needs to utter a single word—cheesecake. I've never met a French person whose face didn't soften and melt at the mere utterance of the word, and le cheesecake is always spoken of with a reverence normally reserved for the finest cheeses and most exclusive wines. Although can you find Philadelphia cream cheese here at various outlets in Paris, when you do find it, it's prohibitively expensive.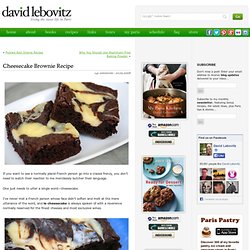 St. Patricks Day Brownie Treats | Snackpicks - Ideas to Snack on
Peanut Butter and Chocolate Cheesecake Swirl Brownies: Recipe