3D printing
Z510 3D Printing Process. Star Prototype China Home Page. 3D Rapid Prototyping | WB Engineering | ProtoCAM Managing Partner Ray Biery spoke recently at a seminar hosted by Lehigh University's Center for Advanced Materials and Nanotechnology.
The conference was held at Arkema Inc. in King of Prussia, PA, a producer of industrial chemicals. Biery's presentation was titled "Low Cost Rapid Prototyping Options". Biery gave an overview of the rapid prototyping technologies , including stereolithography (SLA), selective laser sintering (SLS), and fused deposition modeling (FDM), and discussed the different kinds of rapid prototyping materials. Rapid Prototyping Technology Review. Rapid Prototyping Process. Rapid prototyping/manufacturing equipment - Latest product and services news, Page 1. 3D Printing and Rapid Prototyping News — Rapid Prototyping Journal. DEVELOP3D - Technology for the product lifecycle. Design Prototyping Technologies :: Stereolithography. Email Password www.quickparts.com Welcome to Quickparts Ecommerce website Effective May 31, 2013, your DPT account will now be accessible on our Quickparts website.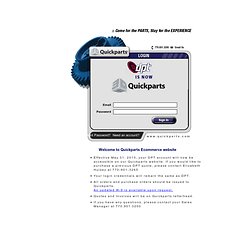 If you would like to purchase a previous DPT quote, please contact Elizabeth Hulsey at 770-901-3265. Stereolithography.com - Rapid Prototyping Services include SLA, Plastic LS, DMLS, Metal Casting, 3D Printing. Create with Confidence. Materialise: Driving Your Innovations.
---