User centric
Everything I know - Everything I Know - Simple interaction plus great content = winning emotional experience. I got a sneaky look at the Oxfam Curiosity Shop in Selfridges yesterday.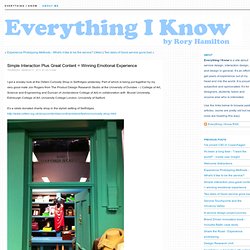 Part of which is being put together by my very good mate Jon Rogers from The Product Design Research Studio at the University of Dundee – ( College of Art, Science and Engineering and Duncan of Jordanstone College of Art) in collaboration with Brunel University, Edinburgh College of Art, University College London, University of Salford. It's a celeb donated charity shop in the stylish setting of Selfridges. Customer Experience Matters. Designer Myopia: How To Stop Designing For Ourselves. Advertisement Have you ever looked at a bizarre building design and wondered, "What were the architects thinking?"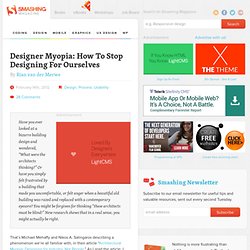 Or have you simply felt frustrated by a building that made you uncomfortable, or felt anger when a beautiful old building was razed and replaced with a contemporary eyesore? Taking A Customer From Like To Love: The UX Of Long-Term Relationships. Advertisement What do you mean "improve"?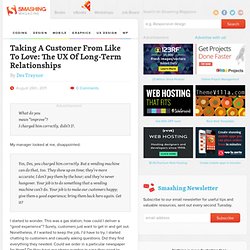 I charged him correctly, didn't I?. IEOR 170 Design Process. Models / Frameworks. Thursday August 22, 2013 / 2 Comments When I created the Mental Notes card deck, I shied away from creating a framework for using the cards.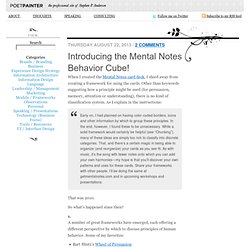 Other than keywords suggesting how a principle might be used (for persuasion, memory, attention or understanding), there is no kind of classification system. As I explain in the instructions: Early on, I had planned on having color-coded borders, icons and other information by which to group these principles. Nuovi elementi dello user experience design - Alberto Mucignat. Fino ad ora il diagramma che meglio rappresentava il lavoro di progettazione della user-experience era quello di Garrett: È sicuramente un'immagine "operativa" che rappresenta efficacemente il processo in maniera lineare (o waterfall, se preferisci), dall'astratto al concreto.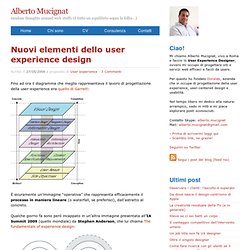 Qualche giorno fa sono però incappato in un'altra immagine presentata all'IA Summit 2009 (quello mondiale) da Stephen Anderson, che lui chiama The fundamentals of experience design: Human-Centered Design Toolkit. For years, businesses have used human-centered design to develop innovative solutions.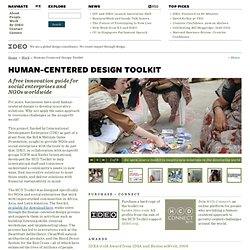 Why not apply the same approach to overcome challenges in the nonprofit world? This project, funded by International Development Enterprise (IDE) as part of a grant from the Bill & Melinda Gates Foundation, sought to provide NGOs and social enterprises with the tools to do just that. User Centred Design - Infographic Poster by Pascal Raabe. What's this all about?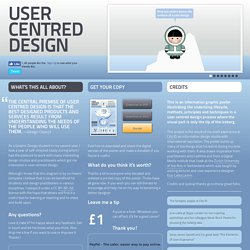 The central premise of user centred design is that the best designed products and services result from understanding the needs of the people who will use them. —Design Council As a Graphic Design student in my second year, I took a year of self-directed study during which I had the pleasure to work with many interesting design studios and practitioners which got me interested in user centred design. Although I know that this diagram is by no means complete, I believe that it can be beneficial for students and design practitioners in various disciplines. User Experience Design. June 21, 2004 I've been practicing information architecture since 1994, and from Gopher to Google have seen dramatic changes in the landscape of organization, search and retrieval.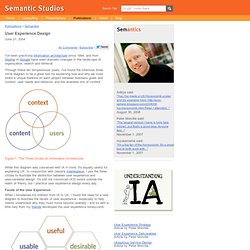 Through these ten tempestuous years, I've found the infamous three circle diagram to be a great tool for explaining how and why we must strike a unique balance on each project between business goals and context, user needs and behavior, and the available mix of content. Figure 1. The Three Circles of Information Architecture.
---