Pictoplasma
DPpentopaper.pdf (Objet application/pdf)
BISHOPPARIGO
Peter Archive | Pictoplasma Publishing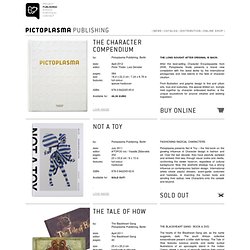 through the character populated worlds of over 40 forwardlooking, stylistically outstanding studios, animators and designers. The successful series is back, exploring freshly hatched characters that live in our brave new mixed-up post digital world.
News : francois chalet
Pictoplasma | Paris 2011
Pictoplasma, les Créatures ont enfin leur festival à la Gaîté lyrique ! La Gaîté lyrique invite le festival berlinois Pictoplasma à explorer les diverse facettes de la scène internationale du character design et de l'art figuratif. Pictoplasma sélectionne - à chaque édition du festival - des créations innovantes des studios à la pointe de la recherche et de réalisateurs indépendants qui se consacrent à la conception de créatures.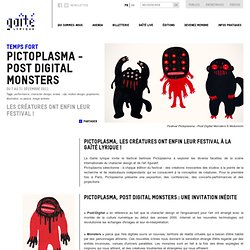 Pictoplasma - Post Digital Monsters
BenJulia-Benoit-Creacch-et-Julia-Gaudard-3-moments-dans-la-vie-de-Kaluk-Pictoplasma-exposition-Gaité-Lyrique.jpg (Image JPEG, 1333x1000 pixels) - Redimensionnée (86%)
Patricio_Oliver_Pictoplasma.jpg (Image JPEG, 955x537 pixels)
pictoplasma-gaite-lyrique-L-f8FOxQ.jpeg (Image JPEG, 500x729 pixels)
pictoplasma.jpg (Image JPEG, 705x1014 pixels) - Redimensionnée (85%)
conejito.jpg (Image JPEG, 300x350 pixels)
pictoplasma.jpg (Image JPEG, 398x286 pixels)
blog-main23.jpg (Image JPEG, 773x386 pixels)
pictoplasma-festival-2011-v2.jpg (Image JPEG, 600x600 pixels)
Pictoplasma- Character Encyclopedia | Luke Ramsey
picto-2007-2.jpg (Image JPEG, 628x760 pixels)
Festival Pictoplasma
Par Fabienne Tous les monstres farfelus et décalés de l'univers « Pictoplasma » -célèbre agence berlinoise spécialiste du Character design- se réunissent à la gaité lyrique jusqu'à la fin du mois. Un rendez-vous à ne pas rater !
Pictoplasma : Monstrueuses créatures à la Gaité Lyrique | Art'ilt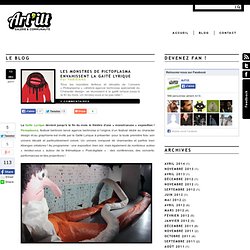 Pictoplasma
Créatures déployées en bois, métal ou laine tricotée, galerie de portraits d'ancêtres imaginaires, installation vidéo explorant le mystère du Yéti... la créature digitale est explorée sous toutes ses formes. Dans une exposition surprenante, la Gaîté lyrique juxtapose la version numérique et l'œuvre physique des créatures pour jouer sur le passage du dessin à plat, à l'existence corporelle. L'exposition se présente en trois parties :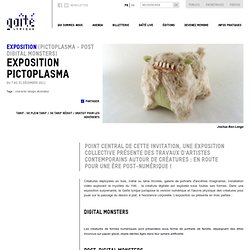 Exposition Pictoplasma | Exposition | Mercredi 7 Décembre 2011