Imprimés
« La couleur de votre peau ne doit pas dicter votre futur » – campagne Contre le Racisme et l'Antisémitisme
Top 35 des publicités de magazines originales et insolites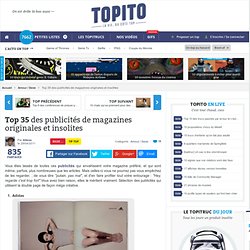 Vous êtes lassés de toutes ces publicités qui envahissent votre magazine préféré, et qui sont même, parfois, plus nombreuses que les articles.
Nicomild
(Image JPEG, 842x595 pixels)
(Image JPEG, 585x426 pixels)
(Image JPEG, 340x430 pixels)
(Image JPEG, 354x548 pixels)
Man Vs Wild is a popular TV show where adventurer and ex S.A.S. soldier Bear Grylls is dropped into an extreme environment with little more than the clothes on his back. His mission is to survive. A large part of survival is finding food and water and Bear goes to great lengths to find sustenance from highly unlikely – and often disgusting food sources.
» Man VS Wild advertising/design goodness - advertising and design blog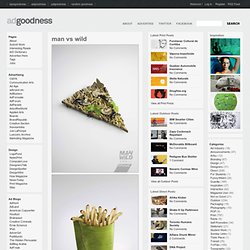 100 publicités minimalistes
(Image JPEG, 575x768 pixels) - Redimensionnée (93%)
Galerie de b_caruthers
(Image JPEG, 842x595 pixels)
enfant-pleure-pub.jpg (Image JPEG, 540x763 pixels) - Redimensionnée (98%)
ASH: Deaths