Illustration
Connor Crawford, "Voice Of Cyber-Space 1" Chris_Lastufka_Design : creation workshop, "Natural Perception" Jason Campbell, "How our infrastructure might me better used" Yunfan Tan, "Boom"
THE EXHIBITION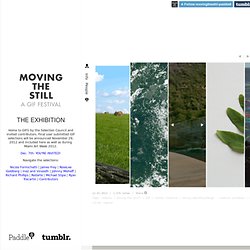 Jiro Tara : Untitled | Artworks | Tokyo Illustrators Society (TIS)
Ben O'Brien's Portfolio
Famous album covers recreated with my socks
Planches et illustrations murale
the long road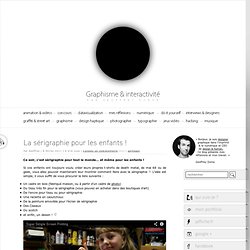 Ce soir, c'est sérigraphie pour tout le monde… et même pour les enfants ! Si vos enfants ont toujours voulu créer leurs propres t-shirts de death metal, de mai 68 ou de geek, vous allez pouvoir maintenant leur montrer comment faire avec la sérigraphie L'idée est simple, il vous suffit de vous procurer la liste suivante : Un cadre en bois (fabriqué maison, ou à partir d'un cadre de photo)Du tissu très fin pour la sérigraphie (vous pouvez en acheter dans des boutiques d'art)De l'encre pour tissu ou pour sérigraphieUne raclette en caoutchoucDe la peinture amovible pour l'écran de sérigraphieDes CiseauxDu scotchet enfin, un dessin !
La sérigraphie pour les enfants !
Freelance illustrator and graphic artist - Dale Edwin Murray Beautiful dystopic things for your Friday. According to the description: "This film was made over the last two years in our evenings, weekends and days off. We had no budget but a lot of help from our very talented and generous friends." See? Make your own way! It's the best way, if you can swing it.
Miss Sharpei
Graphiste et illustrateur d'origine israélienne, Noma Bar vit et travaille aujourd'hui à Londres. Son travail aborde les sujets d'actualités avec un traitement épuré, utilisant principalement des applats et des formes quasi-géométriques. Et c'est dans cette simplicité apparente que réside la force de ses illustrations : derrière l'image de façade se cache une autre image, plus subtile, comme un second niveau de lecture.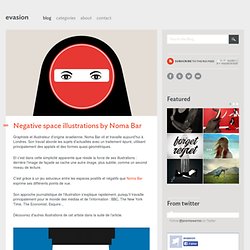 Negative space illustrations by Noma Bar - Graphisme Illustration
Jesse LeDoux's LeDouxville
Saki Teriyaki
Hey Everyone Excited to share with you some images of a music video I worked on with some super talented friends for The Crash Engine. Here is a little teaser to get you excited. We will be releasing the video next Monday, so check back soon for the link! Band: Crash Engine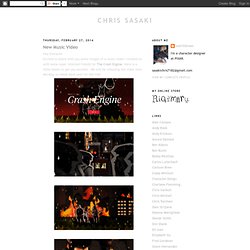 From the vaults: illustration for an unpublished project, made in May 2012, showing 21 animals of the Madagascar rainforest.Ilustração para um projeto não publicado, mostrando 21 animais da floresta de Madagascar. January 2014 Illustration for the French magazine BE.Ilustração para a revista francesa BE. November 2013 Prints exhibited at the Treviso Comic Book Festival 2013, Italy. Prints exibidas no Treviso Comic Book Festival 2103, Itália.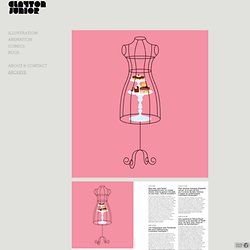 Clayton Junior