Design d'espace
Workshop: Best of 2012. Projet maison. The Movement Cafe / Morag Myerscough. Designer: Morag Myerscough of Studio Myerscough Customized ice cream bicycle: Luke Morgan Furniture: Morag Myerscough and Luke Morgan Location: Waller Way, Greenwich, London Se10 8JA, UKProject Year: 2012Project Area: 140 sqmClient: Cathedral Group The Movement Café is a newly constructed, temporary café and performance space designed by British artist Morag Myerscough and commissioned by Cathedral Group in Greenwich, South East London.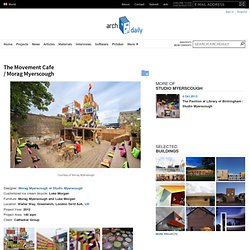 Situated next to the DLR station, it is on the site of the former Greenwich Industrial Estate and is part of a larger project to regenerate the area. The space was built in anticipation of the now passed 2012 Olympic Games as a gateway threshold to the Olympic borough to serve tourists as well as the residents of Greenwich. The conceptual origin for the colorful and outspoken cafe has an interesting backstory.
Built within just sixteen days, Myerscough collaborated with fellow Supergroup member, artist Luke Morgan. Édugéo, le géoportail de l'éducation.
Morocco Mall. Langues en ligne » Collège - A2-B1. Scénographie. Classroom Architect. Cold Stations. Lire la ville. Hôtel Bruxelles Centre ville – Pantone Hotel à Bruxelles. Curieuses, presque violentes. Moderncoop.com - Home. 2- L'art de la ville : Corps de/dans la ville / Jean-Luc NANCY. Home - Haka Gebouw. Espaces publics. Déco intérieure. Radford Wallis : Division of Space Installation. Cardinal café. Design traveller.
Dossier_pedagogique_ hans_walter_muller.pdf (Objet application/pdf) Espèces d'espaces. Habiter.pdf (Objet application/pdf) Arts des jardins. Galerie de Nicola Twilley. What If Your Food Hired an Architect to Redesign Your Kitchen? Part 2: The Harvest Table - Food. Architect Nick Sowers returns with the second in his series that explores whether, by re-designing the kitchen around food, we could establish a new and closer relationship to it.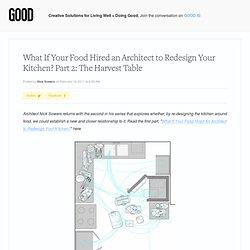 Read the first part, "What If Your Food Hired An Architect to Redesign Your Kitchen? " here. Unloading groceries sucks. First of all, I've usually already exhausted my limited stock of patience at the store. Arc en rêve centre d'architecture.
Picasa
Architecture. Apologie des bancs publics. Espaces publics. Interior. Eathouse: A Fresh, Local Take on Edible Architecture. This amazing edible Eathouse is a literal take on urban agriculture by Stuurlui Stedenbouw and Atelier GRAS!.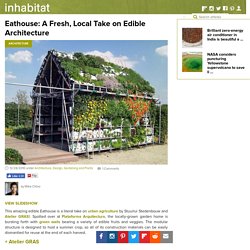 Spotted over at Plataforma Arquitectura, the locally-grown garden home is bursting forth with green walls bearing a variety of edible fruits and veggies. The modular structure is designed to host a summer crop, so all of its construction materials can be easily dismantled for reuse at the end of each harvest. + Atelier GRAS.
---