Design d'espace
Workshop: Best of 2012
Designer: Morag Myerscough of Studio Myerscough Customized ice cream bicycle: Luke Morgan Furniture: Morag Myerscough and Luke Morgan Location: Waller Way, Greenwich, London Se10 8JA, UKProject Year: 2012Project Area: 140 sqmClient: Cathedral Group The Movement Café is a newly constructed, temporary café and performance space designed by British artist Morag Myerscough and commissioned by Cathedral Group in Greenwich, South East London. Situated next to the DLR station, it is on the site of the former Greenwich Industrial Estate and is part of a larger project to regenerate the area. The space was built in anticipation of the now passed 2012 Olympic Games as a gateway threshold to the Olympic borough to serve tourists as well as the residents of Greenwich. The conceptual origin for the colorful and outspoken cafe has an interesting backstory. Built within just sixteen days, Myerscough collaborated with fellow Supergroup member, artist Luke Morgan.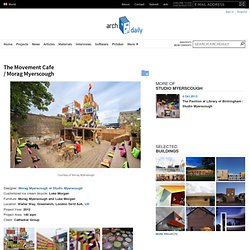 The Movement Cafe / Morag Myerscough
Édugéo s'enrichit de nouvelles données Dix zones sont complétées par de nouveaux fonds cartographiques et de nouvelles images aériennes historiques. Découvrez également une nouvelle zone pédagogique complète sur Paris, avec notamment la photographie aérienne de 1949. Une fonctionnalité unique !
Édugéo, le géoportail de l'éducation
Outline Your Classroom Floor Plan For students, the classroom environment is very important. The size of the classroom and interior areas, the colors of the walls, the type of furniture and flooring, the amount of light, and the room arrangement all influence how students learn. Thoughtful arrangement of the indoor and outdoor environments will support your learning goals for students.This tool provides an opportunity for experimentation with the layout of your classroom without any heavy lifting! To use this tool: 1. Select the basic dimensions of the room from the Room Dimensions dropdowns.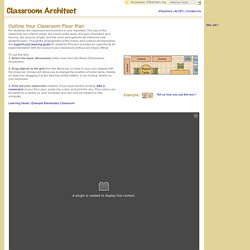 Cold Stations
Hôtel Bruxelles Centre ville – Pantone Hotel à Bruxelles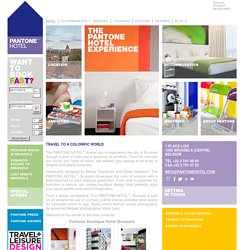 The PANTONE HOTELTM invites you to experience the city of Brussels through a lens of color and a spectrum of comforts. From the moment you arrive, our "hotel of colors" will awaken your senses to an array of delights and playful surprises. Impeccably designed by Michel Penneman and Olivier Hannaert, The PANTONE HOTELTM, Brussels showcases the color of emotion with a distinctive hue on each colorous guest floor. From vivid to subdued, for business or leisure, our unique boutique design hotel perfectly suits your savvy palette and colorful imagination. From a design perspective, The PANTONE HOTELTM, Brussels is built on an exceptional use of contrast; a white canvas provides clean space for saturated colors to pop.
Création d'un centre de ressources, d'exposition de matériaux et d'énergies nouvelles ainsi que leurs mises en oeuvre (HQE : Haute Qualité Environnementale) à partir d'un ensemble de bâtiments datant du XIX ° et début du XX° situé à Arcueil (France). Mon concept : Mon parti pris repose sur le concept de l'onde. En opposition au caractère rectiligne du bâtiment, j'ai souhaité introduire une forme circulaire qui ramène le visiteur au centre. Se « recentrer » sur soi c'est aussi se recentrer sur l'essentiel et sur ce qui est bon pour votre bien-être.
Curieuses, presque violentes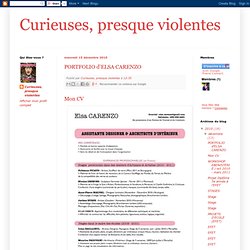 moderncoop.com - Home
2- L'art de la ville : Corps de/dans la ville / Jean-Luc NANCY
home - Haka Gebouw
Radford Wallis : Division of Space Installation
cardinal café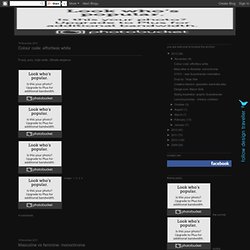 OYOY is a young Danish design company, newly established yet receiving more and more enthusiastic praise. OYOY's home decorating accessories follow Scandinavian tradition of simplicity, functionality and high quality, natural materials. Company's main designer, Lotte Fynboe draws inspiration not only from the classic, Scandinavian style but also from Japanese minimalism. "The simple things should have one colour stroke, which should be seen and give the product en edge.
dossier_pedagogique_ hans_walter_muller.pdf (Objet application/pdf)
Collection FRAC Lorraine | Espèces d'espaces
habiter.pdf (Objet application/pdf)
Galerie de Nicola Twilley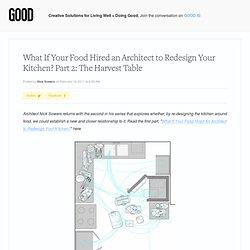 Architect Nick Sowers returns with the second in his series that explores whether, by re-designing the kitchen around food, we could establish a new and closer relationship to it. Read the first part, "What If Your Food Hired An Architect to Redesign Your Kitchen?" here. Unloading groceries sucks. First of all, I've usually already exhausted my limited stock of patience at the store.
What If Your Food Hired an Architect to Redesign Your Kitchen? Part 2: The Harvest Table - Food
Apologie des bancs publics
Espaces publics
Eathouse: A Fresh, Local Take on Edible Architecture
This amazing edible Eathouse is a literal take on urban agriculture by Stuurlui Stedenbouw and Atelier GRAS!. Spotted over at Plataforma Arquitectura, the locally-grown garden home is bursting forth with green walls bearing a variety of edible fruits and veggies. The modular structure is designed to host a summer crop, so all of its construction materials can be easily dismantled for reuse at the end of each harvest. + Atelier GRAS