À boire et à manger
din-ink-pen-cutlery-zo-loft-design-2.jpg (Image JPEG, 1191x700 pixels)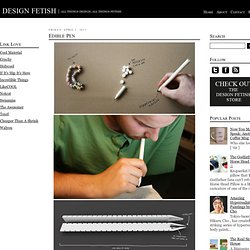 Edible Pens by Dave Hakkens . A lot of us chew on our pens constantly, Im sure many will appreciate this! "The candy which is used doesn't stick on anything and doesn't melt when it's in your hans. (To get an idea: It has the same texture as candy bracelets.)It contains 22 pieces and is filled with edible ink. The only thing which isn't edible is the small point where you write with.
Edible Pen
De la viande au dessert
BBQ Tray
Anafim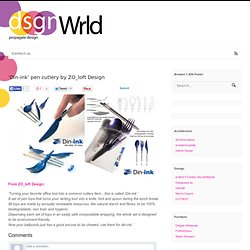 From ZO_loft Design: 'Turning your favorite office tool into a common cutlery item…this is called 'Din-ink'. A set of pen tops that turns your 'writing tool' into a knife, fork and spoon during the lunch break. All tops are made by annually renewable resources, like natural starch and fibres, to be 100% biodegradable, non toxic and hygienic.
'Din-ink' pen cutlery by ZO_loft Design
winners of 'Happiness: the Tribute 21 Plate Challenge'
The Tribute 21 Plate Challenge is part of Felissimo's "cause-related merchandise." The Felissimo Tribute 21 Plate project began in 1996 with the desire to make the dreams of children around the world come true. The plates feature designs and messages by celebrities and influential people from all walks of life, carrying wishes and inspirations for future generations. For each plate sold, a portion of the proceeds is allocated to the "Felissimo Plate Fund." 50% of this fund is donated to UNESCO/Tribute 21 DREAM Centers and the other 50% is divided amongst the charities that have been selected by the individual participants of this project.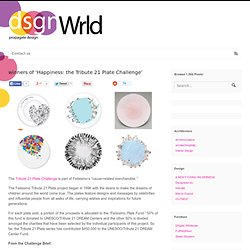 Welcome to IWOOT, the home of unique, unusual and must have gift ideas! Avoid the crowds and get your gifts online before somebody beats you to it and claims what's rightfully yours. With a massive range of geeky gifts, iPhone and iPad gadgets, original homeware, collectable toys and experience days, all at a broad range of unbeatable prices, shopping for the perfect gift has never been so easy. Gifts for Men Stuck on what to get your brother?
Cute Cupcake Tin
'Wheel of Nutrition' by Rui Pereira and Hafsteinn Juliusson for HAF
A collection of dining plates with graphics that show nutritional portions for healthy eating. "The archetype of the ceramic plate is enhanced with explanatory graphics and distinctive colors." Are you eating right ? The wheel of nutrition is a dining plate that reminds us of the fundamental values of nutrition.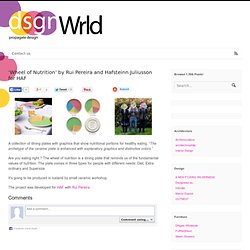 Recyclez vos vinyles des années 80 ! - OrSériE - Le journal du Beau & du Bien-être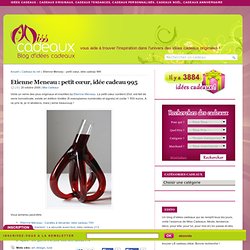 Voilà un verre des plus originaux et insolites by Etienne Meneau . Le petit cœur contient 20cl, est fait de verre borosilicate, existe en édition limitée (8 exemplaires numérotés et signés) et coûte 1 500 euros. A ce prix là, je m'abstiens, mais j'aime beaucoup ! Vous aimerez peut-être:
Etienne Meneau : petit cœur, idée cadeau 995 Cadeaux originaux et insolites sur le blog d´idées cadeaux : Miss Cadeaux, plus de 2300 idées cadeaux
bykarenryan.co
Food Face «
bombsaway_648.jpg (Image JPEG, 648x648 pixels)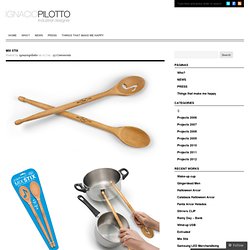 Design for Fred with Jason Amendolara 2009 Who doesn't remember knocking out defening drum solos on mom's pots and pans as she cooked beside you? Mix Stix gives us "adults" an excuse to play again. It's a classic set of wooden spoons with a twist.
Mix Stix « Ignacio Pilotto
Service à pique-nique « La Bomba »
Edible Tableware
Pernod Ricard Innovating conviviality. How can we create more meaningful convivial experiences?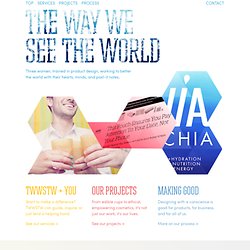 THE WAY WE SEE THE WORLD