Design 3
Bad Graphic Design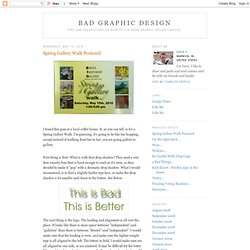 I was walking out of my local music store the other day, and stopped at the bulletin board where people can post fliers, ads, business cards etc. when I found this. I really like it, I like the concept and idea that the designer/photographer went for, what I don't care for is how it was executed. First off, I LOVE the idea of the of making it look like a Polaroid.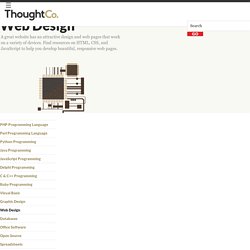 Have you used HTML5 video on a website? HTML5 video has been around for a few years now, and with Internet Explorer 9 and 10 it's supported on all the modern browsers. But many people haven't used HTML5 video anyway.
Fine Art Photography in Western North Carolina
Western North Carolina landscape photographer Dave Allen captures fine art photography that showcases the beauty of the Southern Appalachian Mountains, including the Blue Ridge Mountains of western NC and the Great Smoky Mountains National Park in eastern Tennessee. The captivating mountains scenery of the Blue Ridge Mountains and often surreal beauty of the Great Smoky Mountains National Park are the featured subjects in many of his archival quality photography prints and fine art canvas prints. Dave Allen is an internationally published landscape photographer who is based in Hendersonville, NC.
Azlin Ahmad's Photo Galleries at pbase
design site | Just another WordPress weblog | design site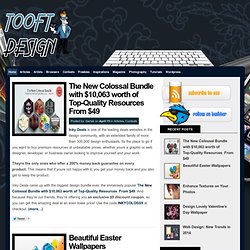 If you are short on cash and can't quite afford the price tag of software such as Photoshop, fear not, as there are plenty of free editing programs available that will do just the job. Here are our top three programs for budding photographers: Available for PC and Mac, the GNU Image Manipulation Program (GIMP) is often referred to as the free alternative to Photoshop. As an open-source application, it is run by a community of volunteer developers who maintain the product. With GIMP you can get professional level editing and retouching tools, making it the closest free app to Photoshop currently available.
Jerod Foster Photography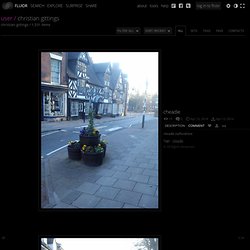 Fluidr about tools help Y Q a log in to flickr b n l FLUIDR Search Explore Surprise Share User / christian gittings christian gittings / 1,500 items
photography by christian gittings
Photography by Tom Siggia
chaz newtonsmith
Chorlton Arts festival @ Marble Beer house.May 23, 2011 I am currently showing at the Marble beer house in Chorlton with a range of works, predominantly urban landscapes of Manchester, as part of Chorton Arts Festival. Great beer, great atmosphere and now great paintings too!! This show will be … Continue reading Im in the Paper.April 7, 2011 This is an exert from The Blackpool Gazette about the last big commission I made.
index : Christopher Wilhelm
chris kidd
fine bylissa
lilycli - About me
Illustrator and Graphic Designer | France Artist, Illustration and Web design
Allison Carmichaels graphic design team are in the forefront of international graphic design, offering creative design services from the UK and France to local and international clients in both English and French. Whether you are looking for an original illustration or logo, a complete new look for your business, a website design, or to modernise your brand, we can help you with English and French graphic designers, so you can communicate in your preferred language. Having several gifted graphic designers in the company, we can offer a quick turn-around time and a high standard of service, with a style that will match the one you're looking for. Our original and creative illustrations have been featured in books, leaflets, adverts and on websites and other promotional material internationally. Whether you're looking for something that conveys a significant corporate identity, or something fun and quirky, we have the illustrators available to provide the creative service that you require.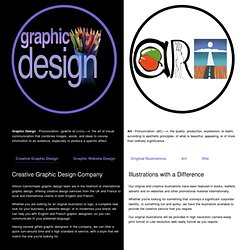 Welcome to Evelyn Deck Roberson's Homepage of Paintings
Teenagers Art Projects and Kids Crafts - Fun Art and Craft Ideas Free Printables - Creative Coloring Pages - How to Draw Art Tips and Techniques - Imaginative Art Lessons and more…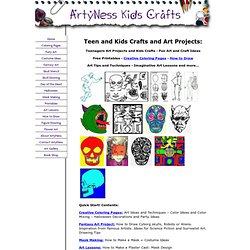 ArtyNess Teens and Kids Crafts, Art Ideas, Art Lessons and Printables
Portraits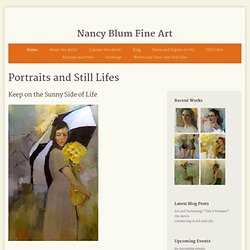 From Carrie Turner, editor of Fine Art Views: Artist Nancy Blum is known for exploring a wide range of subjects in her art studio. Her portrait, still life, and figure paintings are strengthened by her expressive handling of paint.
Benjamin Billingsley - Home
Ryan S. Brown - Artist
kevin giese
Vermehren
patrickgoguen.com
Roberto Rosenman's Online Portfolio.
FloralArtist Kurt Anderson is best known for his floral still life and figurative paintings. He is especially attracted to flowers as a subject because they allow the richest expression of color and the liveliest use of brushwork. These paintings have won him top honors with the Oil Painters of America, the Salon International and the Open Market National.
Kurt Anderson Gallery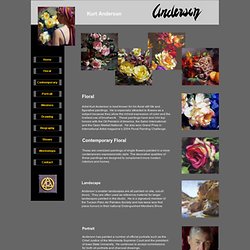 Kimber Scott - In Progress
I can't remember what year it was. A few years ago, anyway. I'd stepped out front to wave goodbye to my son, Michael, as he left for school. It was a beautiful, bright blue morning, but something was wrong. Giant objects were hovering over the skyline created by my neighbors' houses.
design sites
As the title says I've been so busy. The fact is that with full time college and full time work I haven't had any time to post anything for quite some time. Even as I write this I have a ton of thing that need to be done.
GREGORIO ART STUDIO
Martha Sharp Original Oil Paintings
Welcome to the Portr8s Website
Herrin, visual artist and owner of Real Gallery, is now actively working in ceramics and promoting her own work "Clay Works by Kathi Herrin" Since opening Real Gallery in 2008, Herrin has promoted local artists in multiple solo and group fine art exhibitions throughout Austin and is now taking time off in 2013 to focus on promoting and selling her own works. Watch for announcements on FB of new works and shows featuring Clay Works by Kathi Herrin or check the exhibit calendar page on this site.
REAL GALLERY
Carrie Rose contemporary portrait and landscape artist oils on canvas
The Carder Method for painting in oil
Creating digital archives of 3D artworks
Reflex Stock Blog
Auguste Rodin's Sculpture, Art and Drawings the Kiss, Thinker, Gates of Hell. Louvre, Stanford and Hotel Biron
Wallpaper, Paintings, Art Wallpapers, Photography, Poster, Wall Tapestry
Kelli Kohn - Painter, Illustrator
Royalty Free Images & Photos, Unlimited Use | Getty Images
The Art History Archive - Art Resources for Students and Academics
Art for sale painting art gallery - buy original art paintings abstract art oil paintings watercolor paintings
Art by Tana Knyvett
Melissa Imossi - Realist Contemporary Drawings and Paintings
art
Kent Bellows Studio and Center for Visual Arts
Code_Punk's Main Page