Web
Java
CSS. Ruby Programming Language. PHP. JQuery. Mobile development. Video Tutorial: Google for Webmasters. We're always looking for new ways to help educate our fellow webmasters.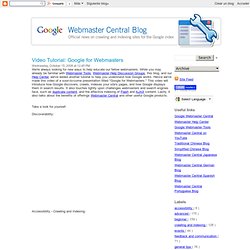 While you may already be familiar with Webmaster Tools, Webmaster Help Discussion Groups, this blog, and our Help Center, we've added another tutorial to help you understand how Google works. Hence we've made this video of a soon-to-come presentation titled "Google for Webmasters. " Swish-e :: Home Page. Lynx Viewer. Lynx Viewer This service allows web authors to see what their pages will look like (sort of) when viewed with Lynx, a text-mode web browser.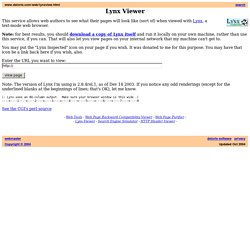 Note: for best results, you should download a copy of Lynx itself and run it locally on your own machine, rather than use this service, if you can.
Comunidades
Artículos de interés. CMS. Periodic Table of the Elements - Josh Duck.
---