January 2012
Press Relations Working Group | NYCGA. Welcome to the PR Working Group of the NYCGA | Press Relations Working Group. The PR Working Group is here to help make your events and actions a success by: building stories and messaging into your eventwriting and disseminating press releasespitching stories to the mediaresponding to press queries In the future we hope to offer PR media trainings for working groups.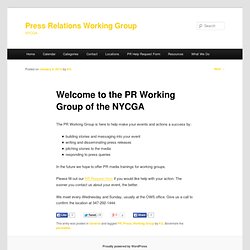 Please fill out our PR Request form if you would like help with your action. #whilewewatch. Twitter. Dissent-Vol59,1, Winter 2012. Editor's Page What Next for the Occupy Movement?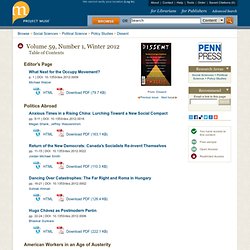 P. 1 | DOI: 10.1353/dss.2012.0009 Politics Abroad Hugo Chávez as Postmodern Perón pp. 22-24 | DOI: 10.1353/dss.2012.0006. #occupywallstreet. Austerity measures are eroding America's public school system.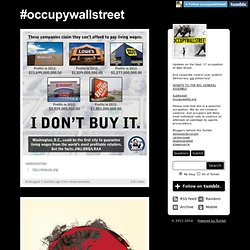 With massive increases in school closures and class cancellations, advocates say educational opportunities for students of all ages are increasingly being diminished. This is not a new problem, per se. It is, however, an escalating one, and one that is being resisted. Currently in Chicago—under the auspices of Mayor Rahm Emmanuel, the former chief of staff for President Obama—it was announced in March that 54 public schools will be closed, with 61 schools scheduled to be closed before the 2013–2014 school year begins. Emmanuel says that the closings are a "done deal." Chaîne de OccupyTV. Occupyresearch - home.
08/01/2012 - 15/01/2012. 16/01/2012 - 23 /01/2012. 24/01/2012 - 31/01/2012.
---