16 / 11 / 2011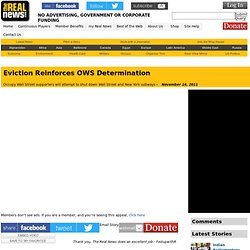 Occupy Wall Street supporters will attempt to shut down Wall Street and New York subways - November 16, 2011
Eviction Reinforces OWS Determination
Occupy London: St Paul's protesters face eviction – live | UK news
9.47am: The Corporation of London has told the protesters outside St Paul's Cathedral they have until 6pm today to pack up their tents or they will be taken to the high court.
#frenchrevolution, #OccupyFrance
Ed Thompson photography - London Documentary Photographer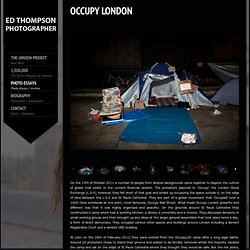 Occupy London - documentary photo story
Pregnant woman pepper sprayed at Occupy Seattle
SEATTLE - A downtown march and rally in support of the Occupy Wall Street movement turned briefly chaotic as police scattered a crowd of rowdy protesters — including a pregnant 19-year-old and an 84-year-old activist — with blasts of pepper spray. Protest organizers denounced the use of force, saying that police indiscriminately sprayed the chemical irritant at peaceful protesters.
OccupyDefense
La Défense : la police évacue le campement des Indignés : Occupy Defense
Sarkozy ou les « Indignés », qui sont les héritiers de la Résistance ?
Le Président s'est à nouveau réclamé du Conseil national de la résistance, dont le programme, mis en place après guerre, fait pourtant partie des valeurs de la gauche. Les représentants du Comité national de la Résistance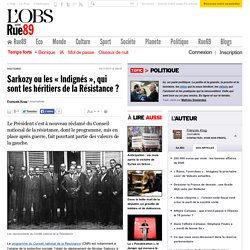 Un temps de Pauchon
Communiqué de presse des citoyens occupant le parvis de la Défense. 2011-11-15 | paris.reelledemocratie.com
Nantes : les indignés expulsés par les CRS sur MopNantes
MOP Nantes | 0marine.pichon0 | Moppé le 16/11/2011 à 10:11 | Mis à jour le 15/12/2011 à 10:36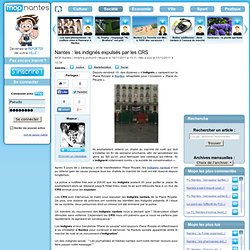 Paroles d'indignés
Quand les Indignés campent à la Défense (Web reportage) - Société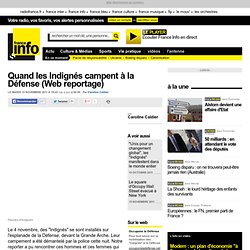 A la Défense, le campement des Indignés démantelé
Intervention de la police pour démanteler le campement des Indignés à la Défense
Intervention de la police pour démanteler le campement des Indignés à la Défense