Data Visualization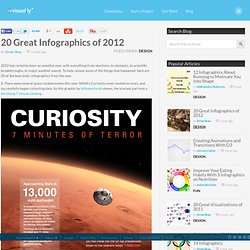 2012 has certainly been an eventful year, with everything from elections, to olympics, to scientific breakthroughs, to major weather events.
Advertisement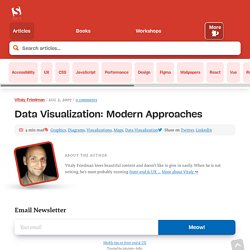 Visual tools for the socio–semantic web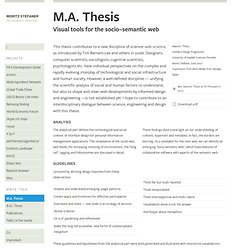 moritz.stefaner.eu - M.A. Thesis
cropcircleconnector.com/Millennium/kris2.gif
In a rooted phylogenetic tree, each node with descendants represents the inferred most recent common ancestor of the descendants, and the edge lengths in some trees may be interpreted as time estimates. Each node is called a taxonomic unit. Internal nodes are generally called hypothetical taxonomic units, as they cannot be directly observed.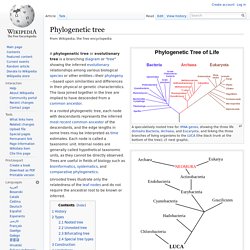 A tree structure showing the possible hierarchical organization of an encyclopedia. The original Encyclopédie used a tree diagram to show the way in which its subjects were ordered. A tree structure is a way of representing the hierarchical nature of a structure in a graphical form.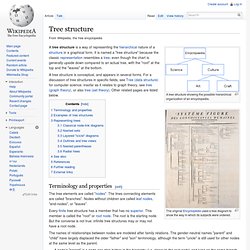 Tree structure
Join us on Facebook to get the latest news and updates. Become a Fan
Revised Graphic Organizers Make Mapping Out Ideas Easy—and Savable!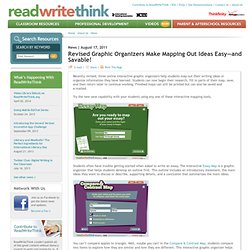 aim.cast.org/sites/aim.cast.org/files/NCACgo.pdf
What Are the Benefits of Graphic Organizers in Elementary Language Arts?
Source Code Available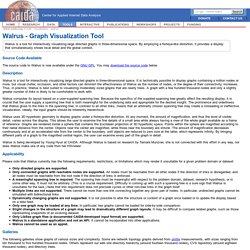 Результат поиска Google для http://www.infovis.info/visuals/qdig-files/converted-images/Atlas_of_Cyberspaces/Historical/sm_baran_nets_large.gif
Spiral repesentation, polarities
Файл:WikiCatsRootMindMap.png
_tree_imp.jpg (изображение «JPEG», 855x436 пикселов)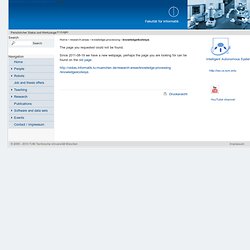 Technische Universität München The Entrepreneurial University www.in.tum.de
KnowRob (Knowledge Processing for Robots) — Intelligent Autonomous Systems Group
From Data to Digital Art: Animating Air Traffic, Texting and Thom Yorke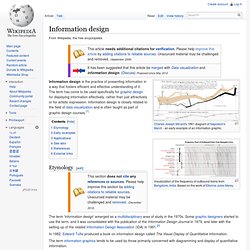 Information design is the practice of presenting information in a way that fosters efficient and effective understanding of it.
Information graphics or infographics are graphic visual representations of information, data or knowledge intended to present complex information quickly and clearly.[1][2] They can improve cognition by utilizing graphics to enhance the human visual system's ability to see patterns and trends.[3][4] The process of creating infographics can be referred to as data visualization, information design, or information architecture.[2]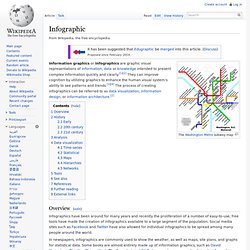 Is Data Visualization Useful? You'll Have to Prove It.
Great data visualization is hard to measure: you can't prove you have a good chart. Unless you can convince your employer to deploy at least two different formats/layouts and are able to compare results, you can say "this is a good chart" but that's an act of faith, not an act of science.
RobertFuddBewusstsein17Jh.png (926×1345)
Инфогра́фика (от лат. informatio — осведомление, разъяснение, изложение; и др.-греч. γραφικός — письменный, от γράφω — пишу) — это графический способ подачи информации, данных и знаний.
Инфографика
Beautiful Data: The Stories Behind ... - Google Книги