Data mining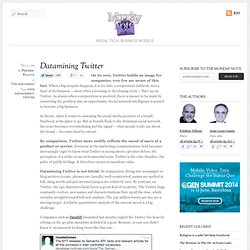 On its own, Twitter builds an image for companies; very few are aware of this fact. When a big surprise happens, it is too late: a corporation suddenly sees a facet of its business — most often a looming or developing crisis — flare up on Twitter. As always when a corporation is involved, there is money to be made by converting the problem into an opportunity: Social network intelligence is poised to become a big business.
Datamining Twitter
How to use LinkedIn for data miners | Data Mining Research - www.dataminingblog.com
If you're new here, you may want to subscribe to my RSS feed. Thanks for visiting!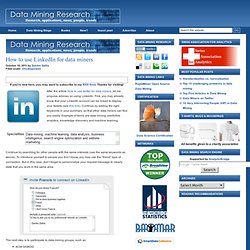 # encoding: UTF-8 require 'open-uri' require 'nokogiri'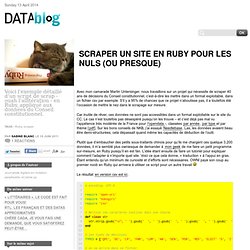 Scraper un site en Ruby pour les nuls (ou presque)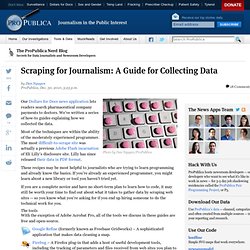 Photo by Dan Nguyen/ProPublica
Rip and read: 6 OCR tools put to the test - 10,000 Words
Data Mining Community's Top Resource