Cycling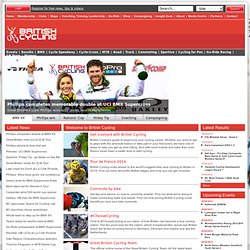 Preview: UCI Track Cycling World Cup – Guadalajara Final round of the 2013/14 series sees a young Great Britain team travel to Mexico. Great Britain Cycling Team for UCI Cyclo-cross World Championships British Cycling confirms 14 riders who will compete in Hoogerheide, Netherlands in February. Friday Tip: How to clean and lubricate your chain
Dulwich Paragon
DPNC
We offer a range of delivery services for our UK and International customers. UK customers can select our FREE Standard delivery option, or if you're in a hurry upgrade to our Next Day or Saturday delivery services. UK customers can also take advantage of our Click & Collect service where your goods are delivered to your local store for collection. International customers can benefit from FREE delivery on most orders and save UK VAT if we are shipping outside of the EU. Free bike assembly
Minoura Bike Hanger 4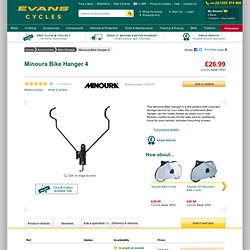 Cycloc bike storage gives you all this and more . . . - visually stunning design - brilliantly simple bike storage - the perfect solution to your bike storage problems - ideal for the home or office In towns and cities, where cycling is the answer to yourtransport needs Cycloc provides the practical solution tobike storage in your home - Free-up floor space instantly - Win back your hall-way - Road bike, MTB or folding bike, Cycloc is a winner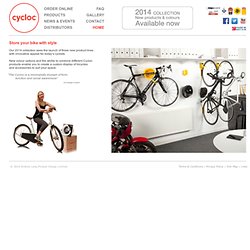 Cycle storage solutions | Bike storage UK and worldwide
BMC swiss cycling
BMC Trailfox TF01
Dawn Of The Mamil
Oakley Sunglasses
Tour de France
Since it was founded, Amaury Sport Organisation has been involved in various sponsorship and philanthropy activities. It is the generosity of sport that can be found in a certain number of initiatives aiming to invest in the workings of the disciplines themselves (sponsorship of the French Federation of Cycling), in a humanitarian and social framework, (Mécénat Chirurgie Cardiaque, Actions Dakar, Un Techo Para Mi Pais) or in the environmental sphere (Madre De Dios, selective sorting, etc.).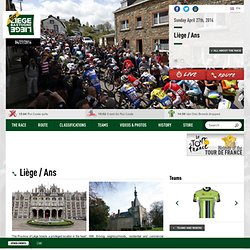 London CycleStreets: UK-wide Cycle Journey Planner and Photomap
My Genesis Day Alfine is an exceptionally good commute bike. It's done great service (3400 kilometres and counting) and I'll be using it a few years yet. A commute bike needs to be jump-on-and-ride-able. Low maintenance.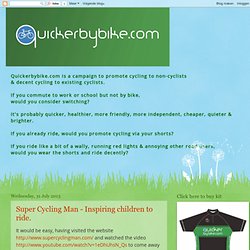 quickerbybike.com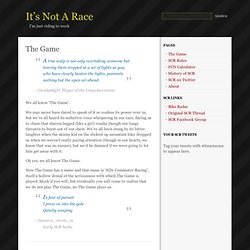 It's Not A Race
- DondaddyD, Player of the Unspoken Game We all know 'The Game'. We may never have dared to speak of it or confess its power over us, but we've all heard its seductive voice whispering in our ears, daring us to chase that shaven-legged (like a girl) roadie though our lungs threaten to burst out of our chest. We've all been stung by its bitter laughter when the skinny kid on the slicked-up mountain bike dropped us when we weren't really paying attention (though in our hearts, we know that was no excuse), but we'd be damned if we were going to let him get away with it. Oh yes, we all know The Game. Now The Game has a name and that name is 'Silly Commuter Racing', itself a hollow denial of the seriousness with which The Game is played.