CyberCulture
Web Learning Center. Web Stats Center. TheBestLinks.com - Watch and organize your favourite links. Add. What Is Web 2.0 - O'Reilly Media - Flock. By Tim O'Reilly 09/30/2005 Oct. 2009: Tim O'Reilly and John Battelle answer the question of "What's next for Web 2.0?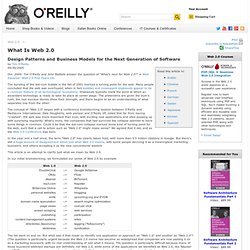 " in Web Squared: Web 2.0 Five Years On. Technology Books, Tech Conferences, IT Courses, News - O'Reilly. History of the Internet on Vimeo - Flock. Ivan Sutherland : Sketchpad Demo (2/2) - Flock. Ivan Sutherland : Sketchpad Demo (1/2) - Flock. Full List - 50 Best Websites 2009 - TIME - Flock. Worst Internet disasters of the decade. Now that this decade is coming to an end, we thought it would be a good time to list the very worst Internet disasters that happened between 2000 and 2009.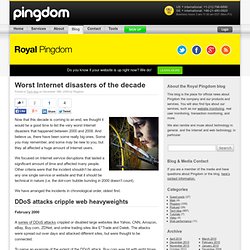 And believe us, there have been some really big ones. Some you may remember, and some may be new to you, but they all affected a huge amount of Internet users. 10 things that will happen in Search in 2010 | Royal Pingdom - F. Posted in Tech blog on December 30th, 2009 by Thursday Bram The world of search is moving quickly, with promises of big advances in 2010.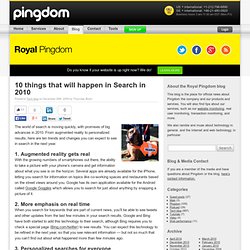 From augmented reality to personalized results, here are ten trends and changes you can expect to see in search in the next year. 1. Augmented reality gets real. Not martha - Flock. Flock. Top 'Web 3.0′ Trends for 2010 - Flock. 33 Blogs To Read in 2010 - Flock. It's been an incredible 2009 for me and I'm sure for many of us.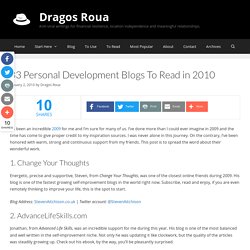 I've done more than I could ever imagine in 2009 and the time has come to give proper credit to my inspiration sources. I was never alone in this journey. On the contrary, I've been honored with warm, strong and continuous support from my friends. S List of Kid-Friendly Online Resources - Flock. In an ironic twist of fate for 2009, Fox's IGN Entertainment, a company known for its game reviews of products like Zombie Apocalypse acquired What They Play.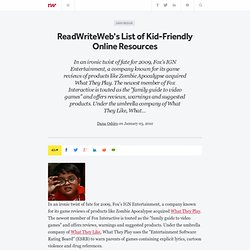 The newest member of Fox Interactive is touted as the "family guide to video games" and offers reviews, warnings and suggested products. Under the umbrella company of What They Like, What They Play uses the "Entertainment Software Rating Board" (ESRB) to warn parents of games containing explicit lyrics, cartoon violence and drug references. Editor's note: This story is part of a series we call Redux, where we'll re-publish some of our best posts of 2009. The Evolution of the Computer « The Next Web Shareables - Flock. Sam Brown ~ How to stay sane when freelancing from home - Flock. Freelancing from home can be a lonesome job fraught with a multitude of interruptions and distractions but with the right setup and a bit of discipline it can be a very enjoyable and fun environment to work in.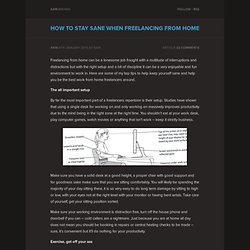 Here are some of my top tips to help keep yourself sane and help you be the best work from home freelancers around. The all important setup By far the most important part of a freelancers repertoire is their setup. Studies have shown that using a single desk for working on and only working on massively improves productivity due to the mind being in the right zone at the right time. You shouldn't eat at your work desk, play computer games, watch movies or anything that isn't work – keep it strictly business. 50 more of Wikipedia's most interesting articles « Copybot - Flo. The 50 most interesting articles on Wikipedia post on this blog has had heaps of interest.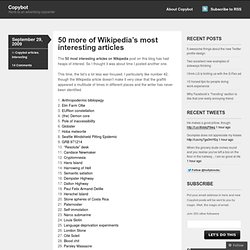 So I thought it was about time I posted another one. This time, the list's a lot less war-focused. I particularly like number 42, though the Wikipedia article doesn't make it very clear that the graffiti appeared a multitude of times in different places and the writer has never been identified. 100 Games to play on your netbook or home computer « GamingBolt. So you have just recieved your new netbook.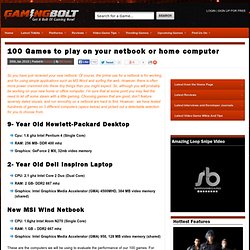 Of course, the prime use for a netbook is for working, and for using simple applications such as MS Word and surfing the web. However, there is often more power crammed into these tiny things than you might expect. So, although you will probably be working on your new home or office computer, I'm sure that at some point you may feel the need to let off some steam with a little gaming. Choosing games that are good, don't feature severely dated visuals, and run smoothly on a netbook are hard to find. The Decade in Management Ideas - Our Editors - Harvard Business. By Julia Kirby | 9:40 AM January 1, 2010 Tis the season for "year's best" lists — and even, this year, for "decade's best" lists — and who are we to resist the urge?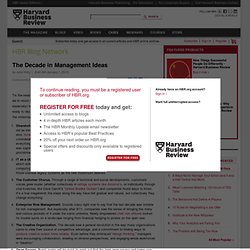 A few of us HBR editors (Gardiner Morse and Steve Prokesch helped especially) took the opportunity to look back on the past ten years of management thinking and are ready to declare our choices for the — well, why not say it — most influential management ideas of the millennium (so far). Shareholder Value as a Strategy. 10 Types of Computers" - Flock. There are a lot of terms used to describe computers.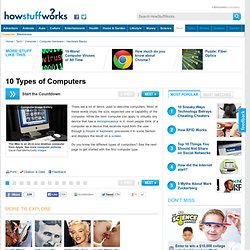 Most of these words imply the size, expected use or capability of the computer. While the term computer can apply to virtually any device that has a microprocessor in it, most people think of a computer as a device that receives input from the user through a mouse or keyboard, processes it in some fashion and displays the result on a screen. Do you know the different types of computers? See the next page to get started with the first computer type. CES 2010 - Electronics Spending Data: Laptops and MP3 Players St.
From the Kindle to the iPhone to the Wii, the hottest products in consumer electronics this season are those that connect consumers to a world in which everything; books, music, films, and games are available 24/7 on-demand. This lust for digital tech shows no sign of abating as, even in times of recession, consumer electronics sales remain strong. Our data shows that even more discretionary income is being spent on the gadgets needed to maintain a connected lifestyle. For more personal finance visualizations see: WallStats.com Embed the above image on your site. Best Products Of CES 2010: The Coolest New Tech From The Consume.
---