Why Curation is here to stay
Social curation is much more than just a market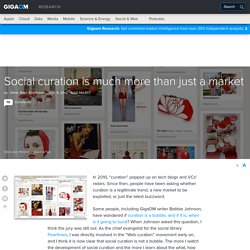 In 2010, "curation" popped up on tech blogs and VCs' radars. Since then, people have been asking whether curation is a legitimate trend, a new market to be exploited, or just the latest buzzword.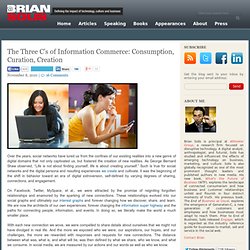 inShare179 Over the years, social networks have lured us from the confines of our existing realities into a new genre of digital domains that not only captivated us, but fostered the creation of new realities. As George Bernard Shaw observed, "Life is not about finding yourself, life is about creating yourself."
The 3 C's: Creation. Curation. Consumption | Flickr : partage de photos !
The time it takes to follow and go through multiple web sites and blogs takes tangible time, and since most sources publish or give coverage to more than one topic, one gets to browse and scan through lots of useless content just for the sake of finding what is relevant to his specific interest. Even in the case of power-users utilizing RSS feed readers, aggregators and filters, the amount of junk we have to sift through daily is nothing but impressive, so much so, that those who have enough time and skills to pick the gems from that ocean of tweets, social media posts and blog posts, enjoy a fast increasing reputation and visibility online. Photo credit: dsharpie and franckreporter mashed up by Robin Good "What we need to get much better at is scaling that system so you don't have to pay attention to everything, but you don't miss the stuff you care about..."Ev Williams at a Girls in Tech event at Kicklabsvia Stowe Boyd's blog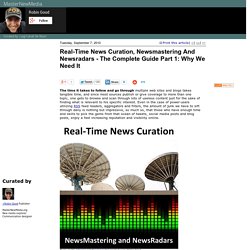 In a labyrinth of content, consumers have always looked to opinion leaders who could edit content for them and direct them towards relevant information. Oprah 's book club moved masses of people towards her recommended list of books and authors. The web is facing the very same crisis today. A plethora of information that is strenuous to navigate through, we rely on peers and opinion leaders to direct us to safe ports, where we can find the supplies that we seek.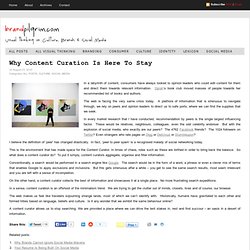 Content Curation is Here to stay
(c) Can Stock PhotoThe holiday break is over and we're all getting back into the swing of work. The first few days of 2014 have seen no shortage of news and reports of interest to communicators, and the first Wrap of the new year features some gems.
A required Skill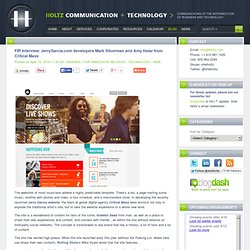 Bookmarking is Dead, Long Live Curation
Curation is not Aggregation!