Culture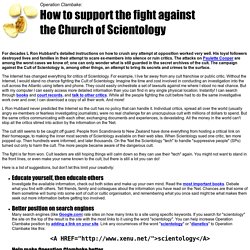 Operation Clambake :: How to support the fight against the Church of Scientology
Operation Clambake: How to support the fight againstthe Church of Scientology For decades L Ron Hubbard's detailed instructions on how to crush any attempt at opposition worked very well. His loyal followers destroyed lives and families in their attempt to scare ex-members into silence or ruin critics. The attacks on Paulette Cooper are among the worst cases we know of; one can only wonder what is still guarded in the secret archives of the cult. The campaign against the Cult of Scientology is, among other things, an attempt to bring its secrets and crimes to the surface.
In a classic essay of Joan Didion's, "Goodbye to All That," the novelist and writer breaks into her narrative—not for the first or last time—to prod her reader. She rhetorically asks and answers: "…was anyone ever so young? I am here to tell you that someone was." The wry little moment is perfectly indicative of Didion's unsparingly ironic critical voice. Didion is a consumate critic, from Greek kritēs, "a judge." But she is always foremost a judge of herself.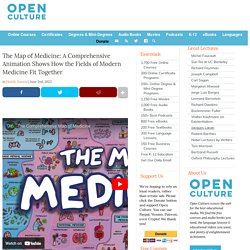 Science technology and "did you know"s
Personality quizes and confidence boosters
Design and cool material things
WebRiddles.com - Riddles - StumbleUpon
We are the Emoticon Headquarters! At Emoticon HQ, you can find known emoticons, animated emoticons, hidden emoticons, hot key shortcuts, and even make your own emoticons for Skype, AIM (AOL Instant Messenger), Yahoo, Google Talk (G-Chat), ICQ, Meebo, Windows Live Messenger (MSN), MySpace IM, Trillian, Gaim, and More! You can also get completely FREE emoticons here! Rather than just providing you with a few emoticons here and there, Emoticon HQ provides you with an extensive list of all things emoticon! If you've discovered something that we haven't, let us know about it and you will be featured on Emoticon HQ as the Smiley Slueth of the month. Want to create new emoticons or smileys?
Your Emoticon Headquarters - Free Emoticons for Skype, AIM, MSN, Google Talk, MySpace IM, Yahoo, Trillian, ICQ, Jabber, Gaim, & More!