Contre-culture
rencontre-debat-signes-d--artistes-dans-la-jungle-urbaine----dossier-documentaire.pdf (Objet application/pdf)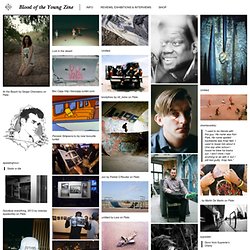 Mark Gonzales & Brad Cromer - Krooked NYC BARK_MRAD The latest issue of TITSO has dropped, it's a real thing of beauty put together by Samuel J Davidson. Upmost care and attention has gone into printing this artefact in four colour risograph. New levels of class in this zine game!This issue gathers 10 photographers from all corners of Europe, following Issue 3 that focused on contemporary artists operating out of Australia.
Blood of the Young Zine
Illside Ink
A while back my friend Shawn "Shawnimals" Smith asked me to contribute a special edition cover to his highly successful kickstarter for resketch book, an innovative recycled paper sketchbook that also includes some fun creative prompts for those days you're struggling for ideas. Backers at a certain tier got a signed book with a version of this illustration laser engraved into their cover! Some pics of the actual book soon (I accidentally sent them back before taking a photo, oops!)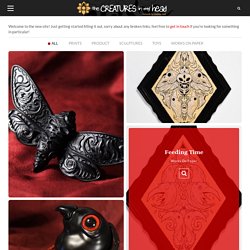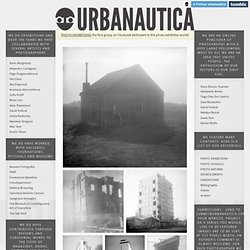 PHOTO EXHIBITIONS the first group on Facebook dedicated to the photo exhibition world! 'THE HISTORY'S SHADOW' BY DAVID MAISEL Yancey Richardson, New York03.04.2014 - 10.05.2014 Yancey Richardson is pleased to present History's Shadow, the first exhibition at the gallery by American artist David Maisel. For over twenty-five years, Maisel's photographic work has been wide-ranging in scope, and yet deeply focused on what he describes as a "long-term investigation into the aesthetics of entropy, and the dual processes of memory and excavation." © David Maisel, History's Shadow GM25, Archival Pigment Print, 2010
NO NEW ENEMIES NETWORK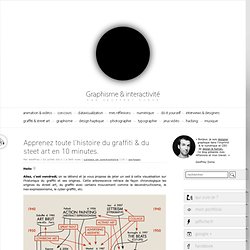 Hello Allez, c'est vendredi, on se détend et je vous propose de jeter un oeil à cette visualisation sur l'historique du graffiti et ses origines. Cette arborescence retrace de façon chronologique les origines du street art, du graffiti avec certains mouvement comme le deconstructivisme, le neo-expressionisme, le cyber-graffiti, etc. Personnellement, j'ai découvert énormément de choses avec cette petite visualisation bien réalisée. Mais bon, je ne vous cache pas qu'il faut quand même aller creuser certains termes sur Wikipedia, Google, etc. Qui se dévoue pour en faire une map interactive, cliquable et documentée ?
Foto: Euromillions * Nicht verpassen: 4. Month of Performance Art in Berlin. "MPA-B is a 31 day, city-wide and artist-run platform for independent performance art practices, running annually in May, that connects and brings together hundreds of artists, spaces, networks and initiatives who collectively contribute to a unique and radical month-long programme, featuring: indoor and outdoor performances, site-specific interventions, talks, workshops, screenings, public encounters and interactions, dinners, durational and days-long actions and other formats and projects which do not have, or reject, any definition." * Buchtipp: "Can Jokes Bring Down Governments?