Cuisine
Natalie's Killer Cuisine. Cooking For Engineers - Step by Step Recipes and Food for the Analytically Minded. CopyKat Recipes. The Hungry Mouse. A visual guide to food and cooking. Tasty, fresh content from Jessie's kitchen. The Cookie Scoop. Top Slurp avec Estèbe. Two Peas and Their Pod. TasteSpotting's Chill-Out Lounge — hanging here until the main site gets back up. The Pioneer Woman Cooks. This is a very special recipe for two important reasons: One, it's delicious, hearty, and comforting.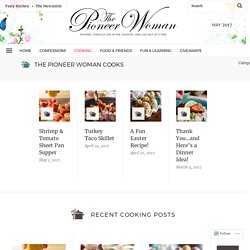 Noodles. Meatballs. No brainer! Two (and even more importantly!) The Craving Chronicles. Savoirs & Saveurs | Accueil. Smitten kitchen. Recette de cuisine - 24 000 recettes avec L'Internaute Cuisiner. Recipelook.co. Recipes. Picky Palate. - Papilles et Pupilles. Pass the Sushi. Mamta's Kitchen. Mingmakescupcakes.yolasite. Mommy's Kitchen. Mango & Tomato. My Kitchen Cafe — 50000 recettes de cuisine ! Recettes commentées et notées pour toutes les cuisines. Recette de cuisine. - Accueil - Marmiton.org. Joy the Baker — I feel like I'm grasping tight to the things around me these days.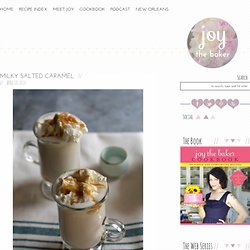 I'm probably the first to shrug off the change of season, the change of moving cities, and the change of traveling a ton as no big deal…. but it all adds up to matter and I have to admit I feel a little crazy in the brain. This season I've started a new workout routine. Since I've moved away from my beloved SoulCycle in California, I've started practicing Bikram Yoga in New Orleans. I'm terrible. Il cavoletto di bruxelles. Handle the Heat. Gimme some oven. Foodwhirl. Food for Poems. Former Chef — Cook. Eat. Travel. Grow. Fraîchement. Delicious Meliscious - a cooking blog by Melissa. Culinary Travels. Cookie Madness. Confessions of a Bake-aholic. Baking & Cooking Blog | Evil Shenanigans. Broma bakery. Brown Eyed Baker | Sweet. Savory. Sinful. A boire et à manger - Blog LeMonde.fr. A Cozy Kitchen. 101 Cookbooks - Healthy Recipe Journal.
---