CSS Code Snippets
chunks of css goodness one piece at a time! pingram3541 Jun 12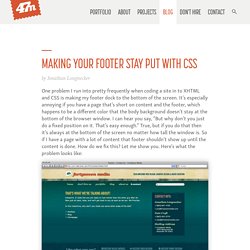 One problem I run into pretty frequently when coding a site in to XHTML and CSS is making my footer dock to the bottom of the screen.
Making Your Footer Stay Put With CSS | Blog | FortySeven Media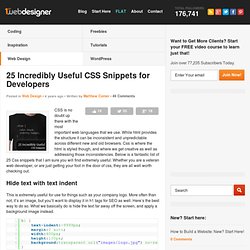 CSS is no doubt up there with the most important web languages that we use.
Karate Corners: XHTML/CSS Rounded Corners | Kyle Schaeffer - Web Design and SharePoint Branding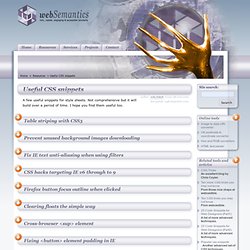 author: mike foskett incept: 5th June 2005 last update: 24th September 2012
Useful CSS Snippets - webSemantics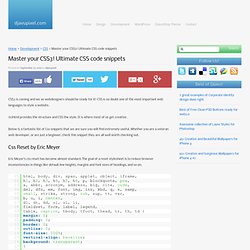 CSS3 is coming and we as webdesigners should be ready for it!
Master your CSS3! Ultimate CSS code snippets | djavupixel.com