Crowdfunding
New features Meet the new inbox New customizable tabs put you back in control so that you can see what's new at a glance and decide which emails you want to read and when. More about the new inbox Talk across devices Hangouts bring conversations to life with photos, emoji, and even group video calls for free.
Gmail - CapLinked and Opportunities - ignacio.fonts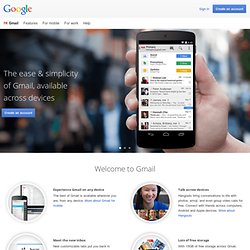 Micro Angel Investment Corporation
Crowdsourcing is the practice of obtaining needed services, ideas, or content by soliciting contributions from a large group of people, and especially from an online community, rather than from traditional employees or suppliers.[1] This process is often used to subdivide tedious work or to fund-raise startup companies and charities, and can also occur offline.[2] It combines the efforts of numerous self-identified volunteers or part-time workers, where each contributor of their own initiative adds a small portion to the greater result. Crowdsourcing is distinguished from outsourcing in that the work comes from an undefined public rather than being commissioned from a specific, named group.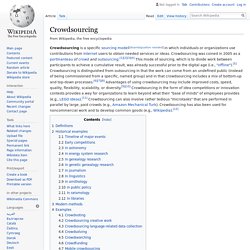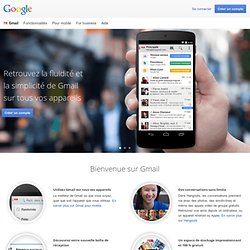 Novos recursos Conheça a nova caixa de entrada Controle sua caixa de entrada com novas guias personalizáveis que permitem que você veja o que há de novo rapidamente e decida que e-mails deseja ler e quando. Mais sobre a nova caixa de entrada
Gmail - Compose Mail - ignacio.fonts
PitchStartup - Start getting your daily elevator pitch today!
¿Qué es Ready4Ventures? - Ready4Ventures
The Grow VC Group is the world leading, global pioneer of securities crowd funding, peer to peer marketplaces, new investment models and building born global companies. Established in 2009, the Group continues to innovate new investment and business development models globally. Grow Advisors offers investment banking type services on crowd funding, peer to peer investing and new open funding models on a global level. The number 1 international equity marketplace for early stage ventures to connect with a global audience of entrepreneurs, funders and experts. Crowd Valley provides the platform and back office services for crowd funding, peer to peer investing and alternative asset marketplaces for securities professionals. Kapipal is an international crowdfunding platform that allows people to fund personal projects.
Grow Venture Community > Seed Funding Startups in The Virtual Silicon Valley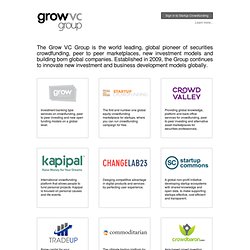 Investing in start-ups and early stage businesses involves risks, including illiquidity, lack of dividends, loss of investment and dilution, and it should be done only as part of a diversified portfolio. Crowdcube is targeted exclusively at investors who are sufficiently sophisticated to understand these risks and make their own investment decisions. You will only be able to invest via Crowdcube once you are registered as sufficiently sophisticated. Please click here to read the full Risk Warning. This page has been approved as a financial promotion by Crowdcube Ventures Limited, which is authorised and regulated by the Financial Conduct Authority.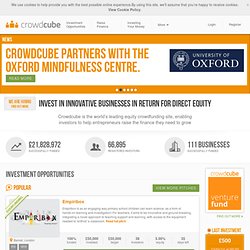 Helping to raise business investment for UK entrepreneurs
In 10 Words, or Less… Crowdfunding |
Espana Crowdsourcing for Entrepreneurs and Investors
New features Meet the new inbox New customizable tabs put you back in control so that you can see what's new at a glance and decide which emails you want to read and when.
Gmail - COLOURlovers - Dave McClure and Alex Ohanian committed, 500K registered users and $350K in 2010 revenues -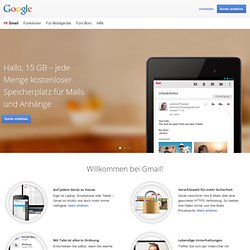 El 'crowdfunding' llega a España · ELPAÍS.com
Producir un documental solidario, escribir una novela fantástica o montar un banco de tiempo. El crowdfunding , en español financiación en masa o micromecenazgo , encuentra el dinero necesario para sacar adelante cualquier proyecto creativo a través de Internet. La idea es sencilla: poner en contacto a creadores y mecenas.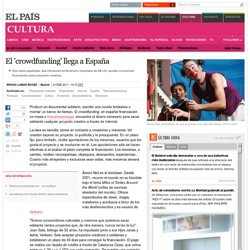 Proyecto: Computador Biológico por Carlos Toscano Ochoa
Arcanum Project presenta: el computador biológicowww.arcanumproject.com Ya podéis hacer donaciones mediante transferecia/ingreso bancario. Mándanos un email a lanzanos@arcanumproject.com y os explicamos cómo hacerlo. El concurso iGEM y la biología sintética.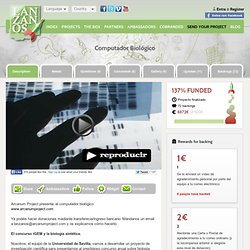 Open Innovation, crowdsourcing, co-creation… overlapping terminologies to describe a trend towards more open business models and a closer collaboration with customers. On this page we gather a list of inspiring examples Jump to the Open innovation Examples list Tip us about other initiatives (info@boardofinnovation.com – or twitter: @philderidder). Map out partnerships and value networks? try our Business Model Kit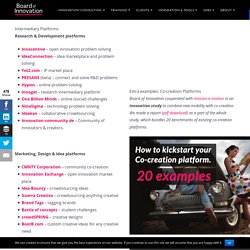 (4) AngelList: What do people think of AngelList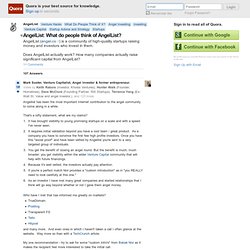 Update: The best way to summarize AngelList is that they are uniquely placed to match high quality deals with high quality investors, bringing structure to a formerly very nuanced, inefficient and opaque process. These is due to them bringing together these 3 rare assets in a very simple manner that just works: Outreach to emerging entrepreneurs through a very credible and far-reaching channel at Venture Hacks.Getting participation of top angels, including former entrepreneurs. This is through the principals' personal network and credibility in the valley. Very high quality vetting, starting with the principals' own domain expertise in consumer internet. Constantly upgrading the vetting process by allowing more veteran angels with excellent track record to send in deals.
Explore By for entrepreneurs, innovators, trailblazers more projects +
"a 5000 person crowd can solve almost anything" says Crowdsourcing guru Jeff Howe
MicroVentures is one of the first Venture Capital Investment Banks. We do what venture capital firms do and more. We find startups that may have incredible potential, perform complete due diligence, and enable our investors to purchase an equity stake in these companies. But that is where the similarities end.
Marketplace Inc - Home - Giving Small Businesses Big Opportunities
Grow VC » Dashboard
Feed The Muse - Fueling Creativity $1 At A Time
AUAMUSIC.COM