Yarn
Pearl Cotton has to be one of the most versatile yarns we sell. It Can be used for household projects: table cloths, coverlets, dish towels, placemats and napkins, curtains, baby blankets, and scarves - to name a few! It's also equally at home in knitted garments and woven fabrics for clothing.
Pearl Cotton 3/2 - Halcyon Yarn, Quality and Value for Fiber Artists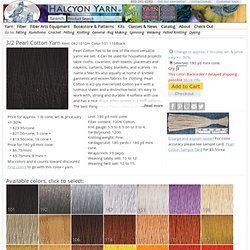 wiseNeedle - An Online Resource for Knitters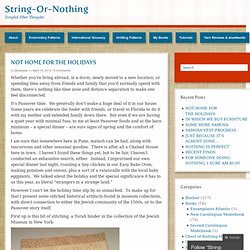 O.k. I know a few of you want me to do a blow by blow travelogue of our London trip. But that's not my forté. I'll wander over and cover some of that material several posts, but mostly want to write about specific things we saw, this being one of the first times I've been able to get relatively up close and personal with historical artifacts.
Perfection is a worsted weight blend of domestic merino and acrylic. It is a soft, easy care, wool blend that won't break the bank. Perfection is, well, perfect!
Kraemer Yarns: Our Yarn: Perfection Worsted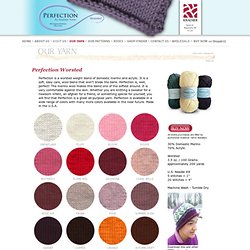 Henry's Attic
The Sheep Shed Studio has been in business since 1971. We have been located in Encampment, Wyoming since 1991.Contact us via emailCarol LeePO Box 731Encampment, WY 82325or phone:307-327-5568We own and operate The Academy of Spinsters, a learning institution for the fiber arts. We teach carding, spinning on both wheels and spindles, fleeceweaving, triangle loom weaving, needlefelting and natural dyeing. . No regular classes for these activities just contact us and make an appointment .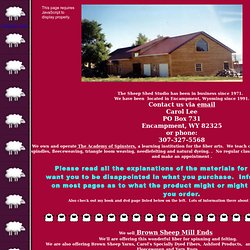 The Sheep Shed Studio
Cascade Yarns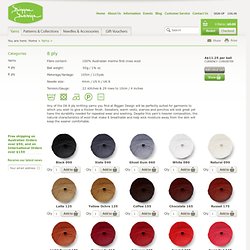 Fibre content: 100% Australian merino first cross wool Ball weight: 50g / 1¾ oz Meterage/Yardage: 105m / 115yds
Biggan Design