Baby Crochet
Blackberry Salad Striped Baby Blanket | moogly. About three years ago, I was lucky enough to become an aunty yet again, and to celebrate I decided to make a pretty little baby blanket for the new niece or nephew.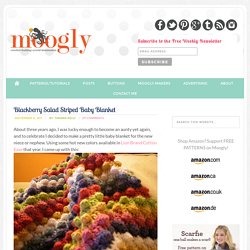 Using some hot new colors available in Lion Brand Cotton Ease that year, I came up with this: I loved it, the new parents loved it, and my sister-in-law tells me even complete strangers remarked on it. I put it in my Ravelry notebook (a notebook I've sadly neglected lately), and it went crazy in the favorites, if I do say so myself. Crochet Basket Weave Afghan Baby Blanket - Pattern & Tutorial | craftpassion.com. Often, I received feedback from readers asking me where to get the yarns I used for my crochet and/or knitting projects.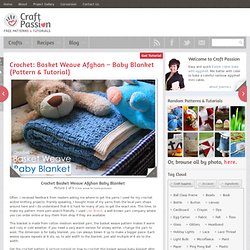 Frankly speaking, I bought most of my yarns from the local yarn shops around here and I do understand that it is hard for many of you to get the exact one. This time, to make my pattern more yarn-search-friendly, I used Lion Brand, a well known yarn company where you can order online or buy them from shop if they are available. Easy baby blanket crochet patterns, free baby blanket crochet patterns,easy cro. More than 1,200 FREE crochet patterns.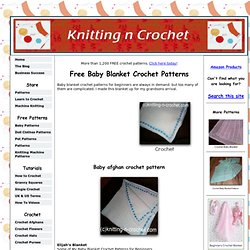 Click here today! Baby blanket crochet patterns for beginners are always in demand. but too many of them are complicated. I made this blanket up for my grandsons arrival. Elfin Baby Booties « DIY Maven. If you have an hour to spare, you can still whip up a pair of these booties before Christmas!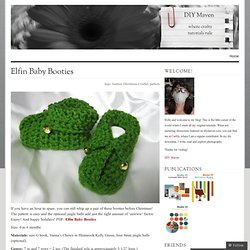 The pattern is easy and the optional jingle balls add just the right amount of 'aawww' factor. Enjoy!
---