Baby Crochet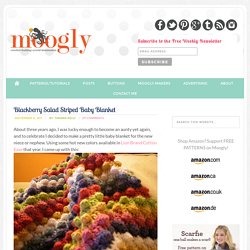 About three years ago, I was lucky enough to become an aunty yet again, and to celebrate I decided to make a pretty little baby blanket for the new niece or nephew.
Free Pattern: Blackberry Salad Striped Baby Blanket | moogly
Often, I received feedback from readers asking me where to get the yarns I used for my crochet and/or knitting projects. Frankly speaking, I bought most of my yarns from the local yarn shops around here and I do understand that it is hard for many of you to get the exact one. This time, to make my pattern more yarn-search-friendly, I used Lion Brand, a well known yarn company where you can order online or buy them from shop if they are available.
Crochet Basket Weave Afghan Baby Blanket - Pattern & Tutorial | craftpassion.com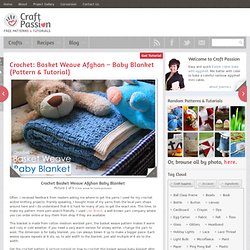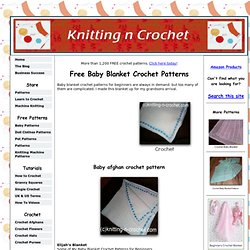 Easy baby blanket crochet patterns, free baby blanket crochet patterns,easy cro
More than 1,200 FREE crochet patterns.
If you have an hour to spare, you can still whip up a pair of these booties before Christmas! The pattern is easy and the optional jingle balls add just the right amount of 'aawww' factor. Enjoy!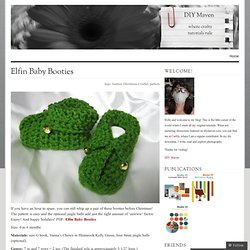 Elfin Baby Booties « DIY Maven