Socratic Questioning
One of the reasons that instructors tend to overemphasize "coverage" over "engaged thinking" is that they do not fully appreciate the role of questions in teaching content.
The Role of Socratic Questioning in Thinking, Teac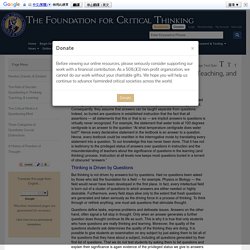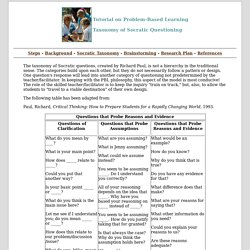 What do you mean by ____? What is your main point? How does _____ relate to _____?
Crtitcal Thinking - Standards of Thought