Diseño grafico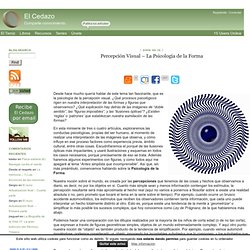 Desde hace mucho quería hablar de este tema tan fascinante, que es la psicología de la percepción visual. ¿Qué procesos psicológicos rigen en nuestra interpretación de las formas y figuras que observamos?
Percepción Visual – La Psicología de la Forma
Blog de diseño y otras inquietudes humanas
Esta semana hemos tenido la oportunidad de ver diferentes identidades corporativas de mucha calidad, en esta ocasión les quiero presentar una marca de un país las islas de Bahamas. Esta identidad destaca por sus formas y colorido espero que disfruten de las piezas que les vamos a mostrar.
Bahamas Identidad de Marca
Design elements and principles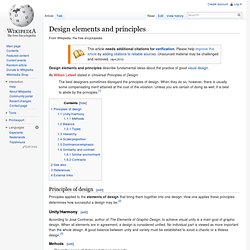 Design elements and principles describe fundamental ideas about the practice of good visual design. As William Lidwell stated in Universal Principles of Design: The best designers sometimes disregard the principles of design. When they do so, however, there is usually some compensating merit attained at the cost of the violation.
The Lost Principles of Design In the instant age that design has evolved into recently many of us often stray away from the basics. If you had a professor in college who taught you the fundamentals of design these may be engrained into your head. For the self-taught, you may have a book on your desk with these very principles.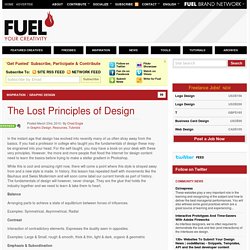 When you approach home design, you likely do so in a couple of different ways – choosing objects and colors that simply look attractive or using an existing pattern or decor theme to govern your decisions. However, color is a powerful tool that can be used to inspire emotions, create space illusions or simply set the mood and atmosphere for any particular room.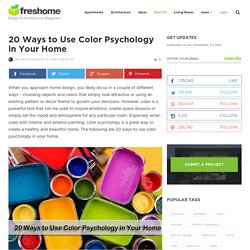 True Colors: What Your Brand Colors Say About Your Business [Infographic]
The most prominent brands in the world are defined by their colors.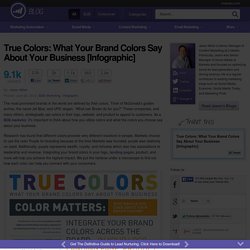 Labs - Multicolr Search Lab