Creative Container Gardening
Tower of Herbs
Growing your own vegetables is fun, healthy and saves money at the grocery store. The problem is, you need a garden, which makes it tough to do if you live in an apartment. With Hyundai's Kitchen Nano Garden, even people without outdoor spaces can grow their own veggies. The Nano Garden is like a fridge that is designed to grow food rather than to keep it cold. It uses hydroponics and controllable light, water and nutrient supplies to make tending to your indoor garden as simple and possible.
Nano Garden lets you grow vegetables right in your kitchen | DVICE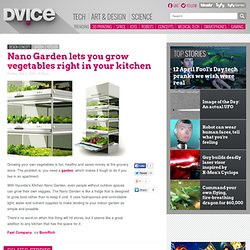 Here is a quick easy way to make a modern circle shape garden.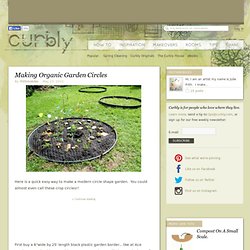 Making Organic Garden Circles & Curbly | DIY Design Community &...
Make your own stunning planter using stones and cement. Tools and Materials Plastic bin, a bit larger than desired size of finished planterSandWaterLarge, flat rocksCement All Rapid Set cementBlack acrylic paintLatex glovesDust maskNonstick cooking sprayTwo 1/2-inch dowelsSoil, moss, and plants for finished planter
How to Make Stone Planters -- Martha Stewart Home & Garden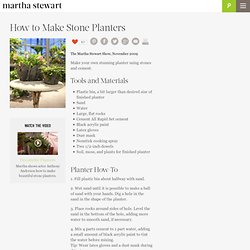 Yes you can have a garden, even in an urban home.
Apartment Gardening: Turn a Filing Cabinet Into a Planter - DIY Life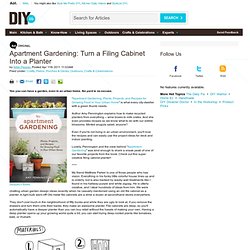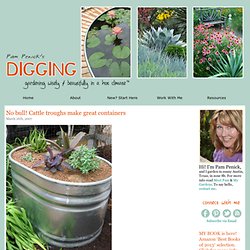 Digging & No bull! Cattle troughs make great containers
Cattle troughs, or stock tanks, are popping up in public and private gardens all around Austin.
DIY Vertical Herb Garden with a Shoe Organizer | greenUPGRADER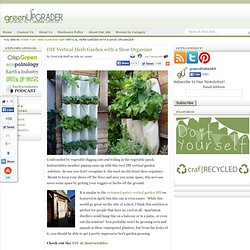 by LiveOAK Staff on July 20, 2009
July 26, 2010 by Robin Plaskoff Horton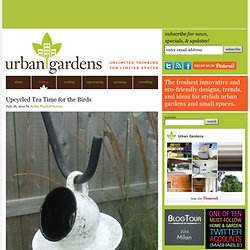 Upcycled Tea Time for the Birds | Urban Gardens | Unlimited Thinking For Li...
Lil' Meadow - Woolly Pocket, The good life grows in pockets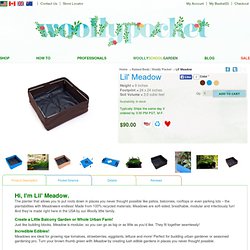 Pocket DimensionsHeight = 9 inchesFootprint = 24 x 24 inchesSoil Volume = 3.0 cubic feet How to Assemble, Plant & Water Meadow?Tuck your plants into a cozy bed: Using Meadow is Easy!
If you've ever tried to buy dried or fresh herbs from the grocery store then you know that getting flavor and spice into your frugal family meals can be expensive. With a tiny bottle of dried organic herbs running close to $10 at our local shop, it's a wonder more people don't start their own indoor herb garden and dry their own herbs.
How to dry herbs from your tasty herb garden | Squawkfox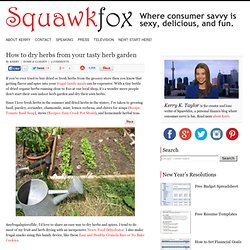 How to germinate seeds in eggshells
Whoa, finally. Spring has sprung. For short-summered gardeners like me, it is particularly important to get started early. My gardening team and I start many tender annuals indoors.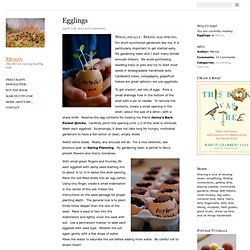 Create flower pot for desk or bedside stand
I love having lots of plant in my house.
Herbs are easy to grow at home and it's a great way to add color and fresh herbs to your cooking.You can add them to almost any recipe. Try this simple instructions of creating new containers for your herbs.
How to get your Herb Garden at home
by LiveOAK Staff on April 29, 2009
DIY Vertical Garden with Reclaimed Gutters | greenUPGRADER
The Victory Garden . Grow . Primers & Projects . "Antique Stone" Planters
Hypertufa troughs and planters: they look great, plants love them, and you can make your own at home.
Attack of the 16-foot planter! « Door Sixteen
  Oh So Pretty: Creative and Colorful Combinations for Container Gardens
Make a cone-shaped hanging basket for plants | How to | Projects | BBC Gardeners' World
Garden as they Balconies
Window Boxes Good Enough To Eat
Urban Gardening Help —
Urban Garden Raised Bed - Raised Garden Beds - BevoWorks.com
Gardening Videos from - Backyard Gardener
Create your own classic planter - Make your own classic planter - Projects - How to