JQuery
Gets or sets the selection.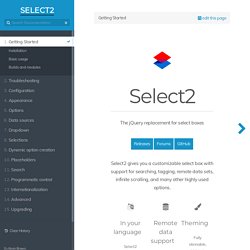 JQuery
Well, I watched Phil Haack's show What's New in Microsoft ASP.NET MVC 2 and was impressed about the client-side validation (starts at 17:45) that MVC 2 offers.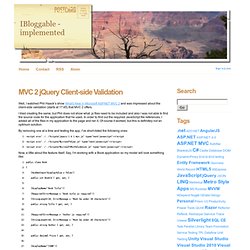 MVC 2 jQuery Client-side Validation - IBloggable - implemented
Sélecteur RegExp pour jQuery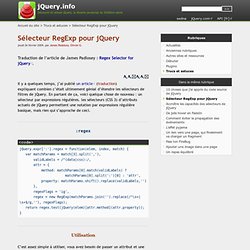 Traduction de l'article de James Padlosey : Regex Selector for jQuery . il y a quelques temps, j'ai publié un article ( traduction ) expliquant combien c'était ultimement génial d'étendre les sélecteurs de filtres de jQuery . En partant de ça, voici quelque chose de nouveau : un sélecteur par expressions régulières. les sélecteurs ( CSS 3) d'attributs actuels de jQuery permettent une notation par expressions régulière basique, mais rien qui s'approche de ceci.
DZS jQuery Flipbook - WordPress plugin Preview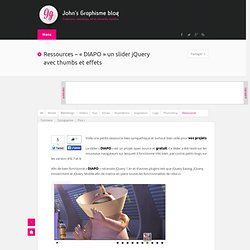 Voila une petite ressource bien sympathique et surtout bien utile pour vos projets .
Ressources - "DIAPO" un slider JQuery avec thumbs et effets