Crafts for school
As a pediatric occupational therapist, I am wild about using crafts to help my students achieve their objectives. I'm always looking for new ideas that can be modified for students with disabilities. I also like to use crafts that follow the themes or curriculum used in the the classroom. Lets put our heads together and come up with some great ideas!
Ann OT annot Apr 10
First-School Preschool Activities and Crafts
1st Grade Art with Mrs. Brown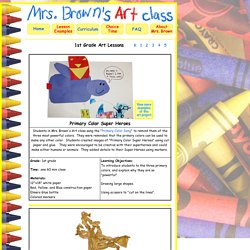 We start by reading "Little Blue and Little Yellow". I give each student 1 ball of red, 1 yellow, and 1 blue. Then I have them break each ball into 4 evenly sized balls. So now they have 4 reds, 4 yellows and 4 blues. All together we mix 1 blue and 1 yellow.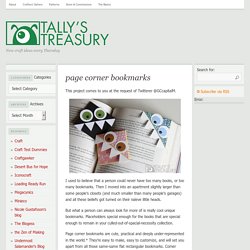 This project comes to you at the request of Twitterer @GCcapitalM. I used to believe that a person could never have too many books, or too many bookmarks. Then I moved into an apartment slightly larger than some people's closets (and much smaller than many people's garages) and all these beliefs got turned on their naïeve little heads. But what a person can always look for more of is really cool unique bookmarks. Placeholders special enough for the books that are special enough to remain in your culled-out-of-spacial-necessity collection.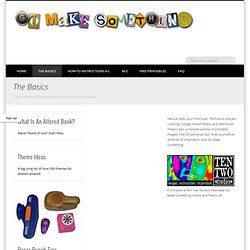 The Basics
Home » The Basics These articles will help you get started in a variety of areas. A few things to help you make your inexpensive paper punches last longer, and work better. Wondering what these terms mean? Here's a quick visual guide.
I'm excited to share this "Tactile Board" that my students and I made during our therapy sessions. Making it turned out to be tons of fun and an amazing multi-sensory experience! Here are the instructions for making a "tactile board". What you will need: 1 foam board, poster board or large painting canvas Hot glue gun
Therapeutic Crafts
Lava Letters: Sizing/Line Orientation Game for Handwriting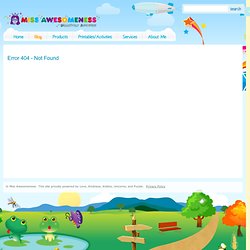 See attached. You should be able to print these out as full pages. It needs to be in color. The amazing Tonya Cooley of TherapyFunZone.com fame created these for me based on the game I explained on this blog previously. I have been using a version of this all fall and without fail, all my little guys have improved their handwriting....can't say for sure there is a correlation but I like to think so. ;) Rules:
Special Artists KinderArt® features many activities and lesson plans which have proven successful with children and adults with disabilities. In order to help those who work with special children and adults, we have listed a few appropriate activities here in one place. In addition, at the bottom of this page, we have provided you with links to resources specifically designed for children and adults with special needs. If you have some ideas/tips to share, please send them to us by using the form found here .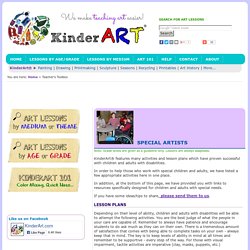 First of all, thank you so much to all of you who voted on the first round of So You Think You're Crafty . Weren't the projects fantastic? I have my work cut out for me in this competition!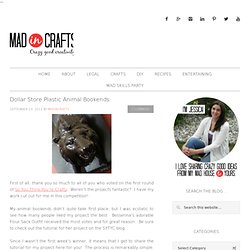 Jun 30 by Lindsey Boardman We're always looking for cheap or– better yet– free materials to craft with here, so we've played around with crafting all sorts of things out of those big plastic gallon milk jugs over the last couple of years.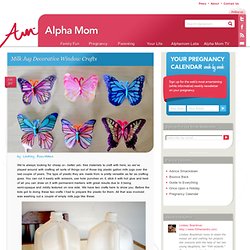 Milk Jug Decorative Window Crafts
The Recycling Occupational Therapist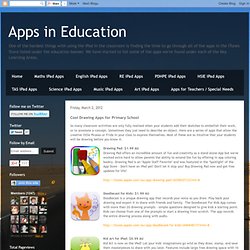 So many classroom activities are only fully realised when your students add their sketches to embellish their work, or to annotate a concept. Sometimes they just need to describe an object. Here are a series of apps that allow the creative little Picasso or Frida in your class to express themselves.
Art Class Ideas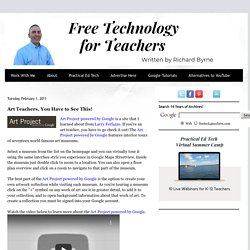 Art Teachers, You Have to See This!
Art Project powered by Google is a site that I learned about from Larry Ferlazzo . If you're an art teacher, you have to go check it out! The Art Project powered by Google features interior tours of seventeen world famous art museums.
Fun Art 4 Kids
Announcing... K-Cup Crafts! - Entirely Smitten
I love coffee. More than the average person, I think. It all started about a year ago when Hubs came home with a Keurig. Since then I've been known to describe my day by how many cups; e.g.
According to Roman mythology, Cupid, the god of love and beauty, could use his arrows to create love. Your child can take on Cupid's role by orchestrating an arrow tossing game among some friends. This Valentine's Day challenge is sure to inspire love and friendship! In addition to being fun, this festive game cultivates some important skills; kids boost both motor skills and hand-eye coordination! What You Need:
Make a Cupid's Arrow Tossing Game