Craft Sites
Random Tutorial Generator
Daisy Ribbons - handmade hair bows - ribbon flowers and butterflies
BIC-Markit
Craft Projects | Cut Out + Keep - StumbleUpon
Whimsical Hand Painted Ornaments and Gifts for all Occasions from Robyn Warne Designs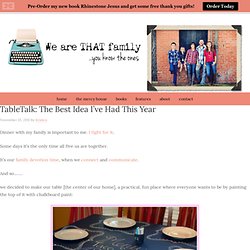 Dinner with my family is important to me. I fight for it .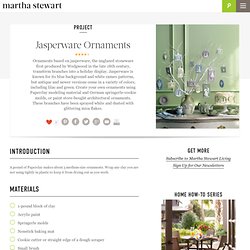 Jasperware Ornaments - Martha Stewart Crafts by Technique
Ornaments based on jasperware, the unglazed stoneware first produced by Wedgwood in the late 18th century, transform branches into a holiday display. Jasperware is known for its blue background and white cameo patterns, but antique and newer versions come in a variety of colors, including lilac and green. Create your own ornaments using Paperclay modeling material and German springerle-cookie molds, or paint store-bought architectural ornaments.
Scrapbook Showgram - Scrapbooking with Sandi Genovese
Hi all I am back and it is time to make a cuppa, take a break and enjoy a little browsing as these are Take a Stitch Tuesday samples and projects that have caught my eye. Annet of Fat-Quarter worked numerous samples of triangular feather stitch and interesting freeform interpretation of Herringbone square and further experiments with lacing herringbone square Over on Playful stitching there is a wonderful blue armadillo fully decorated in triangular feather stitch and on the same beasty interesting samples of sailors edge and sailors stitch .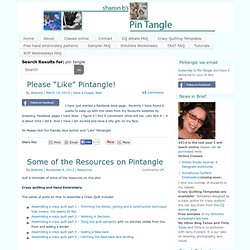 pin tangle Search Results - pintangle.com
Made By Hand Online - British Handmade Contemporary Craft & Gifts | Made By Hand Online
www.make-stuff.com/indexes/gardeningindex.html