Craft Sites
Random Tutorial Generator
Daisy Ribbons - handmade hair bows - ribbon flowers and butterflies
BIC-Markit
Craft Projects | Cut Out + Keep - StumbleUpon
Whimsical Hand Painted Ornaments and Gifts for all Occasions from Robyn Warne Designs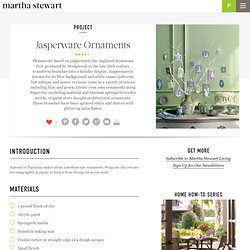 Jasperware Ornaments - Martha Stewart Crafts by Technique
Ornaments based on jasperware, the unglazed stoneware first produced by Wedgwood in the late 18th century, transform branches into a holiday display. Jasperware is known for its blue background and white cameo patterns, but antique and newer versions come in a variety of colors, including lilac and green. Create your own ornaments using Paperclay modeling material and German springerle-cookie molds, or paint store-bought architectural ornaments.
Scrapbook Showgram - Scrapbooking with Sandi Genovese
Ok there is quite a few comments about my request yesterday, Please do not to Pin. I have been looking further into this issue and I am sure the textile community do not understand some of the implications of using Pinterest. Since Pinterest clearly encourages people to pin it is easy to think it is OK.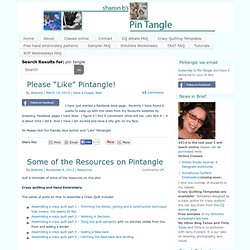 pin tangle Search Results - pintangle.com
Made By Hand Online - British Handmade Contemporary Craft & Gifts | Made By Hand Online
www.make-stuff.com/indexes/gardeningindex.html